At the beginning of wedding planning you know the basics venue, flowers, dress and food; however you might tend to forget some bits that you don't always think about when attending someone else's wedding. For example, all the sound, lighting and different music you can have during the party part of your wedding, this can sometimes go over looked but it's a very important part to consider. Here at Spain4Weddings.com we recommend getting one company to deal with it all instead of hiring five different companies to do one job.
Soundsystem offers you so many services that will completely enhance your wedding that we think why wouldn't you make wedding planning easier by hiring their professional services.

We had a few words with the vast team at Soundsystem and this is what they had to say…
Soundsystem began in 2012, it was formed by professionals who work in the audio visual sector and artists who combined have more than 20 years' experience in the best companies from all over the Barcelona area.
"We offer a very personal and direct relationship with the client. We will always try to talk face to face with the client or the couple who will be present at their own event this helps avoid misunderstandings and the result always ends up what they desired."
"We also work exclusively with professional materials and with professional artists who we've met ourselves throughout our years in the profession."
"We believe that Spain and in particular Catalonia, where we do most of our work, is the ideal place for weddings, combining a gorgeous climate, great food, different possibilities of sea and mountain landscapes and endless spaces both classic and modern that fit any taste of any bride and groom."
"We mainly work in Catalonia. Although we are located in Barcelona we love working in the areas of Girona (Costa Brava, Empordà, etc.) or Tarragona (Ebro Delta, etc.). Our unique selling point is the quality and professionalism with which we treat each aspect of every event we work at. We take great pride in the aesthetics of the equipment and materials that we work with. And because our work is a technical job, the maintenance and renovation of our equipment along with the training and security that our professionals have when they work at our events."
"We love our work, lighting, sound, audio visuals, music and all kinds of art in general. And above all we love to work as a team and learn working together with professionals from other sectors such as caterers and decorators etc."
"Within the audio visual sector we love working at weddings because it gives us great satisfaction to see the gratitude we receive from the bride and groom after each job and to feel part of a day that's so important in their life and knowing that they'll never forget it. That's why we go to every job with the same passion and responsibility as if it were our own wedding."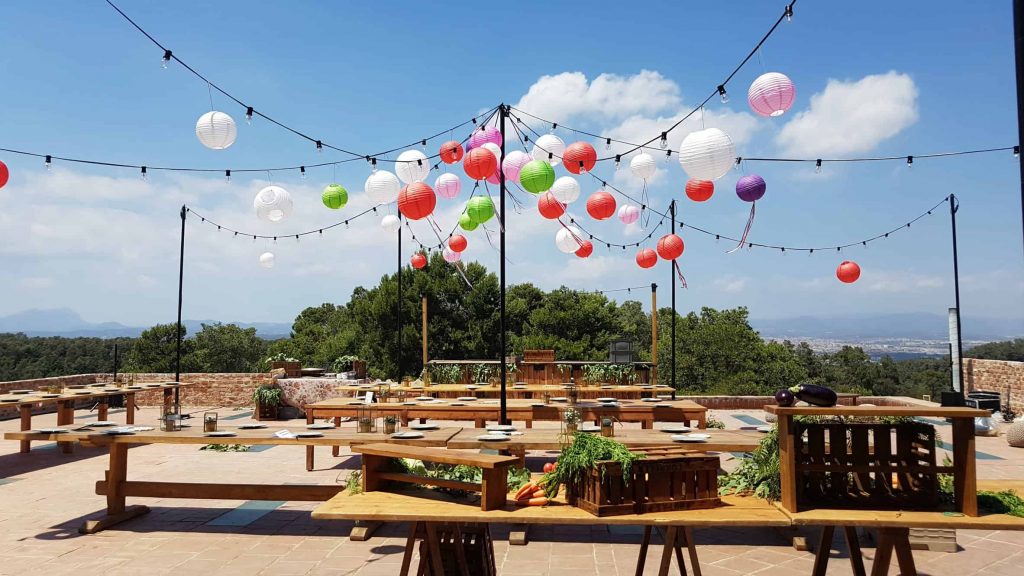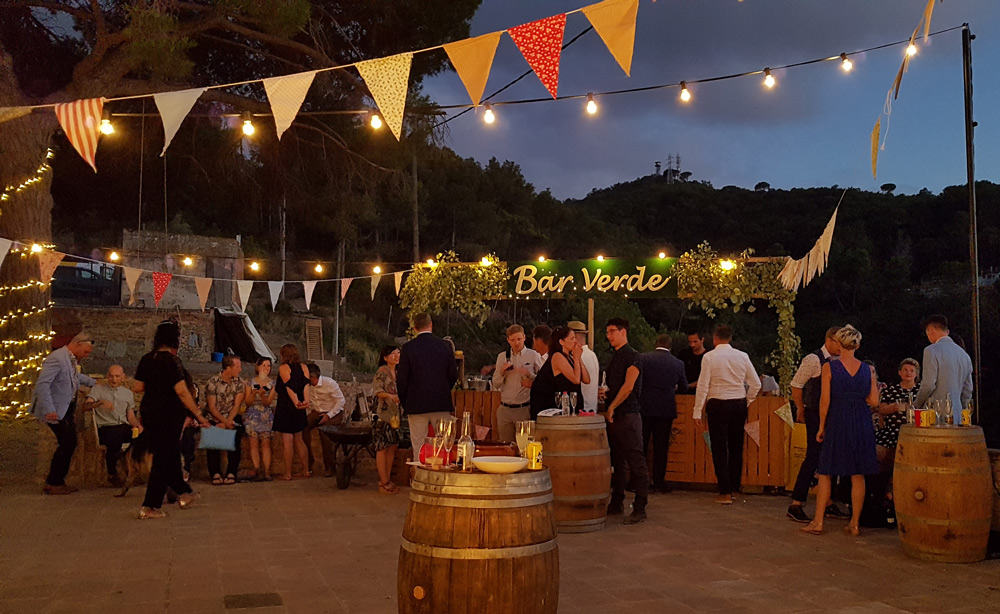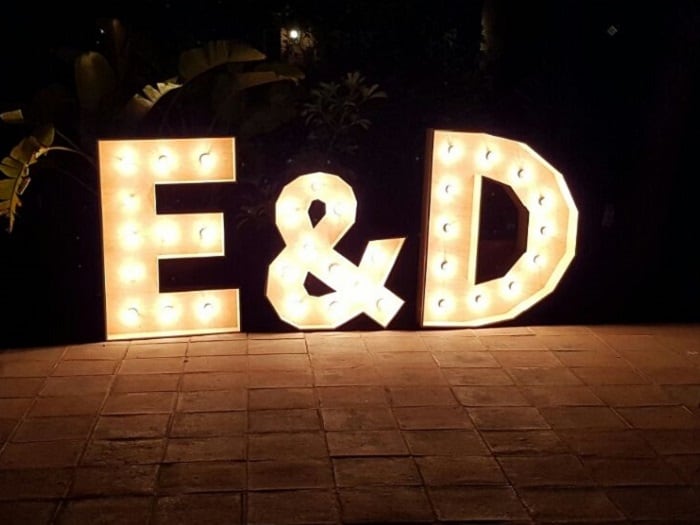 Thanks to Sound System for their photos. If you need help with music and lighting or any other help with planning your dream wedding here in sunny Spain please don't hesitate in contacting the Spain4weddings.com team, clicking here: Weddings in Spain for foreigners.