ELOPE TO BARCELONA! JAW-DROPPING WEDDING CEREMONY VIEWS
You're certainly thinking of exchanging your vows in a dreamy destination.
Thoughts of vibrant and beautiful Barcelona run through your mind. Many, especially lovers of history will see Barcelona as their ideal wedding destination.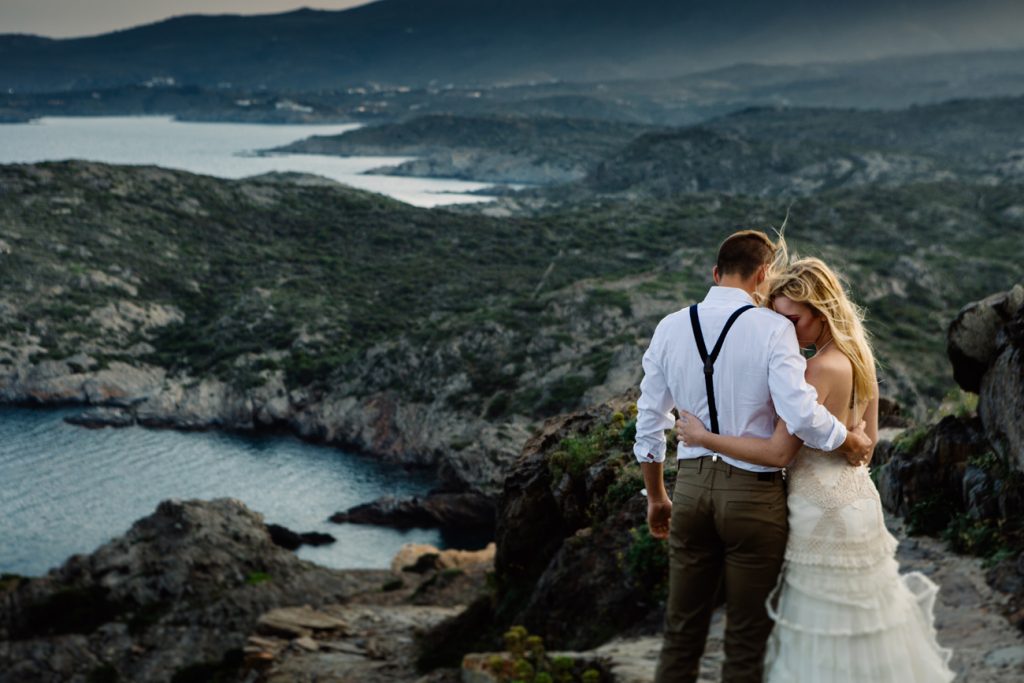 This multicultural city is full of Gaudi architectural treasures which pave the way for an exceptional travel adventure.
With all this, you will experience the most romantic and unique Barcelona elopement. This city is also well-known for its Mediterranean style and good cuisine.
In Spain, eloping in a civil or religious ceremony is not an option for non-inhabitants. Partners have to show a legal residency of about two years if they are not of Spanish nationality.
Most at times, couples will get married legally in their home country and later go to Barcelona to experience something symbolic.
Most couples will prefer not to do their vows during their civil ceremony back home; rather, they'll do it alongside their wedding traditions during this symbolic ceremony.
For best destination weddings, we've put together Unique Elopement Ceremony and Intimate Wedding venues in Barcelona.
Unique Elopement Ceremony Sites
1. Montserrat
Montserrat is the best elopement spot for couples who will love to visit monasteries and mountains.
Just about an hour from Barcelona, there's a monastery located high in the mountains.
Whether or not you decide to elope to this enchanting location, you'll definitely love to visit this place.
2. Airbnb
There are many spectacular Airbnb properties in Barcelona. Many of these properties have cozy Mediterranean vibes and an attractive view.
So, to have a stunning time with your lover, rent an Airbnb with a good view.
3. Parc Del Laberint D'Horta
This garden is situated in the heart of Barcelona. It leaves you very close to the center of the city.
This permits you to easily share an incredible meal at your favorite restaurant after you've both said yes.
Intimate Wedding Location
4. Castell D'Emporda
Built in 1301, this property is well decorated with olive trees. This castle has a chapel and outdoor space that'll bring your dreams to life.
5. Sant Pere Del Bosc Hotel and Spa
Located in the heart of Costa Brava, Sant Pere Del Bosc hotel is a luxurious property that boasts both amenities and spectacular historic architecture.
You can explore this romantic site alongside your lover.
6. Castell De Tamarit
The beautiful ocean view of this castle will make you want to bring your lover, family, and friends here so as to witness the magic.
[RELATED READING: HOW TO PLAN A DESTINATION WEDDING IN 5 EASY STEPS]
PIN THIS