DESTINATION WEDDINGS:
WHY MORE EXPENSIVE IS NOT ALWAYS BETTER
One of the most dangerous mentalities when planning a wedding is the "spend now, think later" mentality.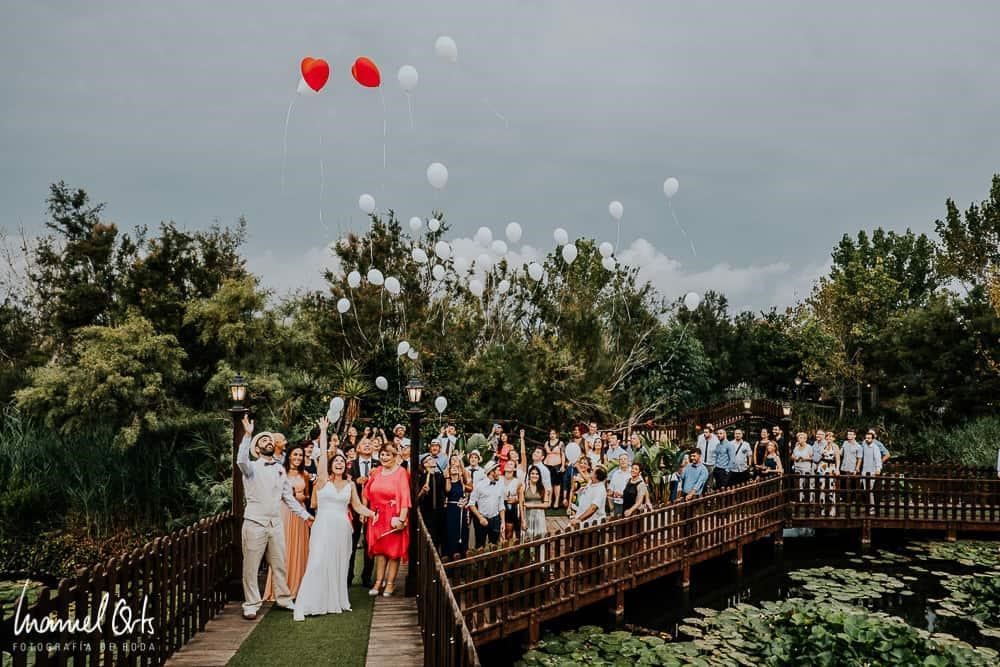 Your wedding is one of the most important days of your life and it is understandable you don't want to cut corners with any of the decor or wedding vendors. While the little details might seem important in the planning phase, when the entire ordeal is said and done all of the money spent on extras can add up and put your wedding over budget.
"'A Diamond is Forever' and Other Fairy Tales: The Relationship between Wedding Expenses and Marriage Duration" a study conducted in 2014 by two economists, Andrew Francis-Tan and Hugo M. Mialon from Emory University evaluated the association between wedding spending and marriage duration. The team studied over 3,000 married couples in the United States and found evidence that marriage duration is inversely associated with spending on the engagement ring and wedding ceremony.    
In other words, in many of the cases they found couples who spent more on their wedding (over 30,000 dollars) were actually more likely to divorce than couples who spent less.
Randy Olson, a data scientist, read over the study and created some awesome graphics to better explain the findings.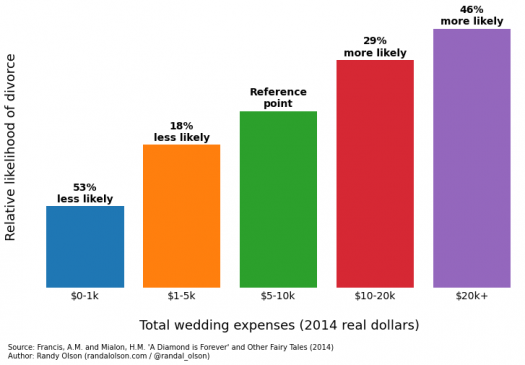 One possible explanation offered for the findings is that couples who come out of their wedding celebration with debt often have more stress put on their marriage.
There are many ways to save big bucks on your destination wedding and one of the most important things you can do as a future bride or groom is to make a budget and make sacrifices to stay within that budget.
What we recommend?
DIY Decorations and a local wedding planner.
Do it yourself decor can save a couple a tremendous amount of money- especially when it comes to centerpieces or invitations. Check out this playlist of DIY wedding ideas:
Hiring a local wedding planner will help to ensure that you find all of the best deals, for the best prices at your destination. Local wedding planners know the area and the market for weddings in their countries and that insider knowledge can help you immensely.
Keep that in mind while deciding how much to spend on your own destination wedding!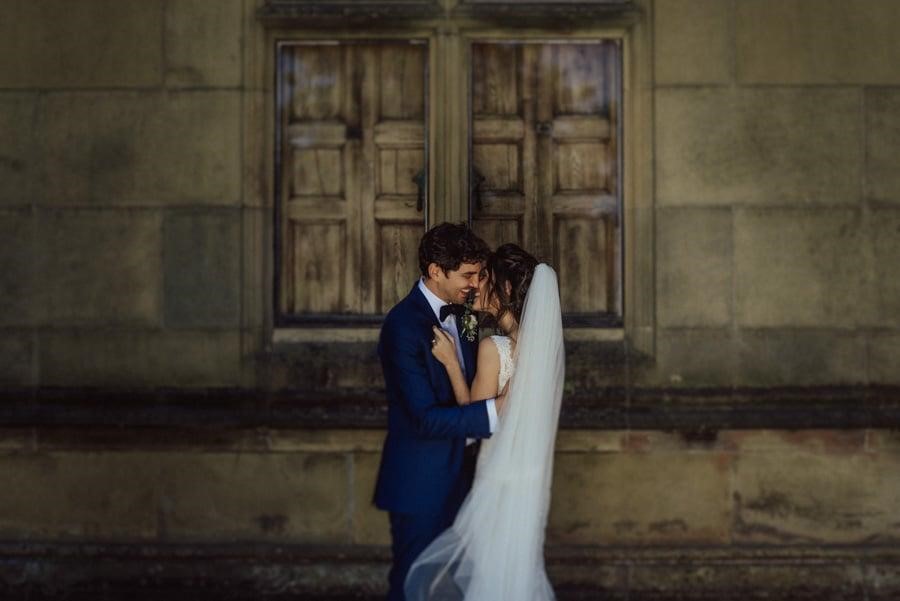 ——
Citations:
Francis-Tan, Andrew and Mialon, Hugo M., 'A Diamond is Forever' and Other Fairy Tales: The Relationship between Wedding Expenses and Marriage Duration (September 15, 2014). Available at SSRN: https://ssrn.com/abstract=2501480 or http://dx.doi.org/10.2139/ssrn.2501480