DESTINATION WEDDING ETIQUETTE DOS AND DON'TS
A useful guide of dos and don't for the best destination wedding.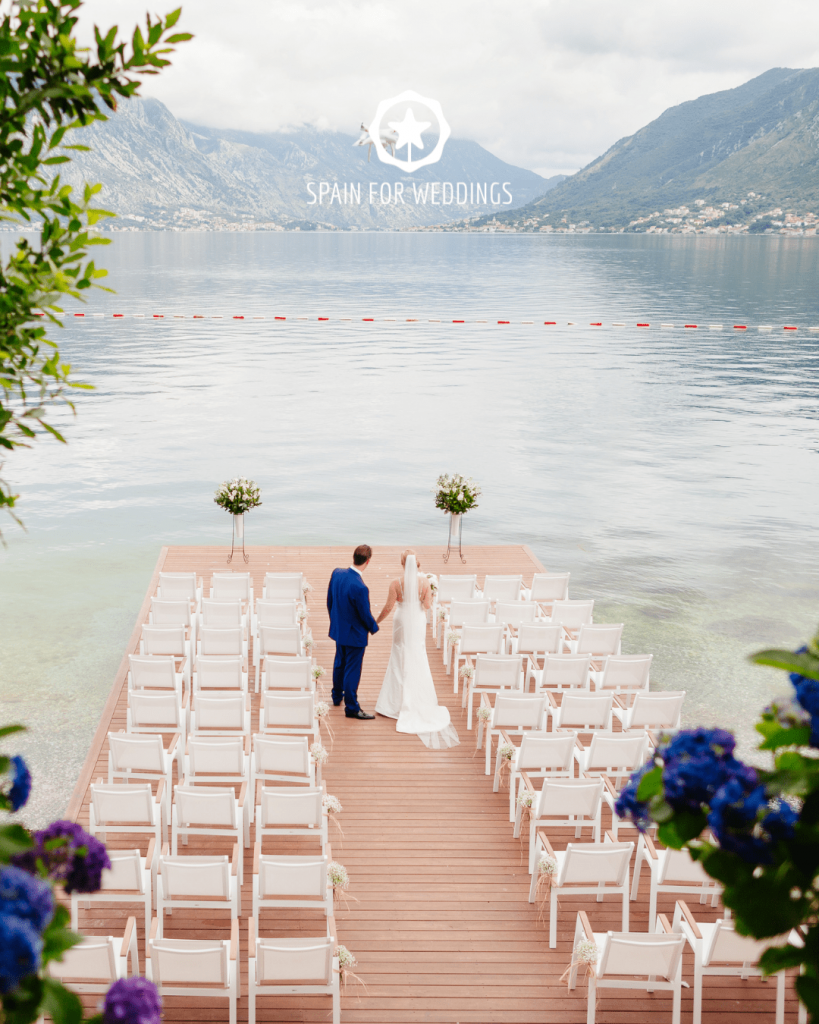 Congratulations on having a destination wedding! Now it is time for some recommendations in the form of dos and don'ts to help you plan your special day like a pro and allow all of your guests to attend and celebrate your union in the most loving and stress-free way.
Below you can find the top 5 destination wedding etiquette dos and don'ts that include topics like your venue, food, invitations, accommodations, and other crucial things of your wedding planning process.
Do Visit Your Location & Venue Before The Wedding
Destination weddings are a true dream come true, but as with a local ceremony, it is very important that you visit your venue and location before the big day to make sure everything looks like what you purchased and looked for. Making a small trip to your destination can prevent misunderstanding and complications that will allow you to rest peacefully knowing that everything is going the exact way you want them to.
Don't Send Your Invitations At The Last Minute
A crucial part of planning a destination wedding is to send your invitations, save the date cards and reminders at least five months in advance to allow your guests to accommodate their schedule and figure out their transport and work leave if needed.
Do Clarify If Your Guests Have To Pay For Their Transport & Accommodation
This is a very important thing to write in your invitations or email your guests; traditionally, the couple (and their family) is responsible for paying for the venue, drinks, food, and a few extras but not each guest's accommodation and transport to the wedding destination, so make sure you clarify this to let your guests know what to expect and if they can or can't make it to your wedding.
Some couples pay for their accommodation, generally for weddings in a village or castle, but not for their plane ticket or any other means of transport, and other couples attach a list of nearby hotels and their rates to help them book their rooms without much trouble. It is all up to you and your partner's liking and possibilities.
Don't Feel Obligated To Invite Children
This rule extends to traditional weddings too, but especially on a destination wedding, you shouldn't be obligated to invite children. It is your day and you and your partner get to decide if you want to have little kids running around your venue or not.
Do Opt For Food That Most Of Your Guests Like
It is okay to include local cuisine for your abroad wedding, but make sure to include food and beverages that most of your guests like to allow them to enjoy your special day with a nice and delicious meal. This also applies to celiac and vegetarian options that you can ask your venue about for special guests that need another menu.
Destination Wedding Etiquette Conclusion
Although there are no destination wedding rules written in stone, the recommendations shared above are general tips you should have in mind to plan a cohesive and accessible ceremony for you and your guests.
Feel free to add or remove any consideration according to you and your partner's liking, budget, and personal preferences and plan the wedding of your dreams.