DECODING DESTINATION WEDDING PACKAGES
At Spain For Weddings, we offer several must-have destination wedding packages.
The decision to get married far from home adds a whole new level of intricacy to the wedding planning process.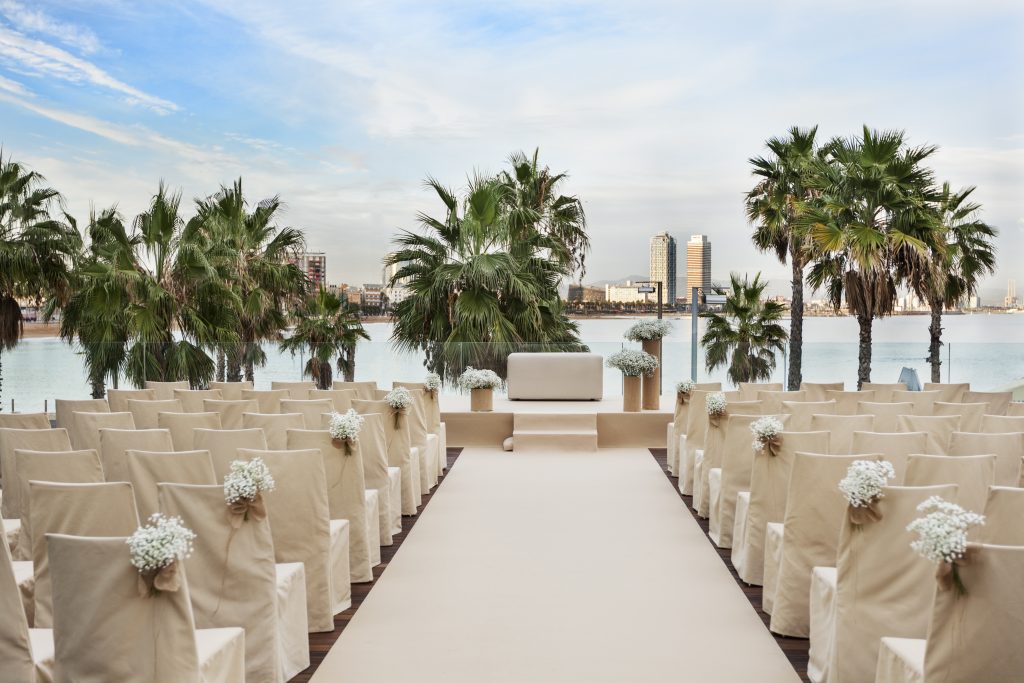 Added to the search for uncharted areas, a destination wedding also includes moving to a foreign country.
Preparing for a wedding far from home comes with many different challenges. As a result of this, there's an appeal for destination wedding packages.
This means the greater part of the planning will be handled by local wedding professionals. However, if you think of a destination wedding in Spain, Spanish wedding planners such as Spain4Weddings will properly handle this for you. They are well-versed with the area's vendors, customs, venues, and culture. The complete aspect and benefits of reserving wedding packages make it the most popular choice for couples. Couples who don't have time to plan for their special day should definitely purchase one of our packages.
In addition to this, being local, the professionals handling these packages know exactly what is needed and what is not. In Spanish weddings, for instance, throwing rice after the ceremony is a typical tradition that needs to be practiced. It's a symbol of fertility and prosperity. This can only be incorporated by Spanish wedding planners. There's actually something peculiar getting married in that special destination.
As beautiful as these areas might be, don't forget your purpose there.
These few tips will help you understand some facts about destination wedding packages.
Wedding Package Fundamentals and Upgrades
In Spain, wedding packages usually include several fundamental and upgrades. They include: a private cocktail, sparkling wine for the toast, a beach ceremony, and the DJ. Added to this, you have an open bar, the reception setup, wedding cake, lighting, and dinner on the beach.
To make your wedding stand out, hire an experience Spanish wedding planner. They will offer the best service and make this day a memorable one. Package prices are based on the menu selection and the number of guests.
For optional upgrades, they include top-shelf spirits. For example, dance floor lighting, room upgrades or other decoration upgrades such as post-wedding fireworks, live band, and pre-wedding spa treatments.
Advantages Which Come with Visiting a Property Before Booking
Some hotels offer couple a one-night courtesy stay to look at the resort as a potential venue.
This is because they understand the importance of viewing the venue before choosing. During their stay, couples can meet with on-site wedding planners.
The onsite wedding planners will take them to the wedding location for viewing before the wedding proper.
This enables them to properly prepare, and choose the ideal wedding day packages and options.
Some of these options include makeup, hairdressing, photography and videography, cake, food and beverages, and wedding venue.
You will have a Fun Filled Wedding Weekend
As the bride and groom, you'll surely get VIP treatment at any property where you reserve a destination wedding package.
The morning after the wedding, you are going to have a complimentary spa treatment.
Make sure to put everything together seamlessly. The chosen wedding planner will pay attention to all you're requirements.
Make sure to go for a planner that will be very keen to pay attention to all the details.
Some might even go the extra mile and choose the flower selections which match the venue.
They can also help you with other important arrangements in order to give the couple a treat.
A good wedding planner simply wants your event to be the best!
[RELATED READING: WEDDING PACKAGES]
PIN THIS