BEGINNERS GUIDE TO A TECH SAVVY WEDDING:
– UNIQUE WAYS TO UPDATE YOUR WEDDING CERIMONY
1. Create your own wedding hashtag
Creating a wedding hashtag can help you keep track of all the wedding photos that you and your friends post. It can be a fun way to connect with all of your guests on social media after the celebration.
Hint: There are tons of cool online wedding hashtag generators that can help you choose an original hashtag.
2. GoPro in the wedding bouquet
This is a fairly new trend that is quickly becoming more and more popular. As noted by Bridal Guide placing a GoPro camera in the wedding bouquet can capture some heart warming footage of your guests watching you walk down the aisle.
3. Snapchat filters
Create your own custom Snapchat geotag filter to celebrate your special day! Make sure to make your guests aware of the filter.
4. Drone footage of the actual wedding
To get incredible wedding video footage you need to think outside of the box to get all of the best angles.
Check out the video below and note all of the different angles used to capture the ceremony.
5. Photo Booth
This can seem like old news but there are tons of new ways to spice up the photobooth at your wedding. Green screens and props can make for some truly memorable wedding photos.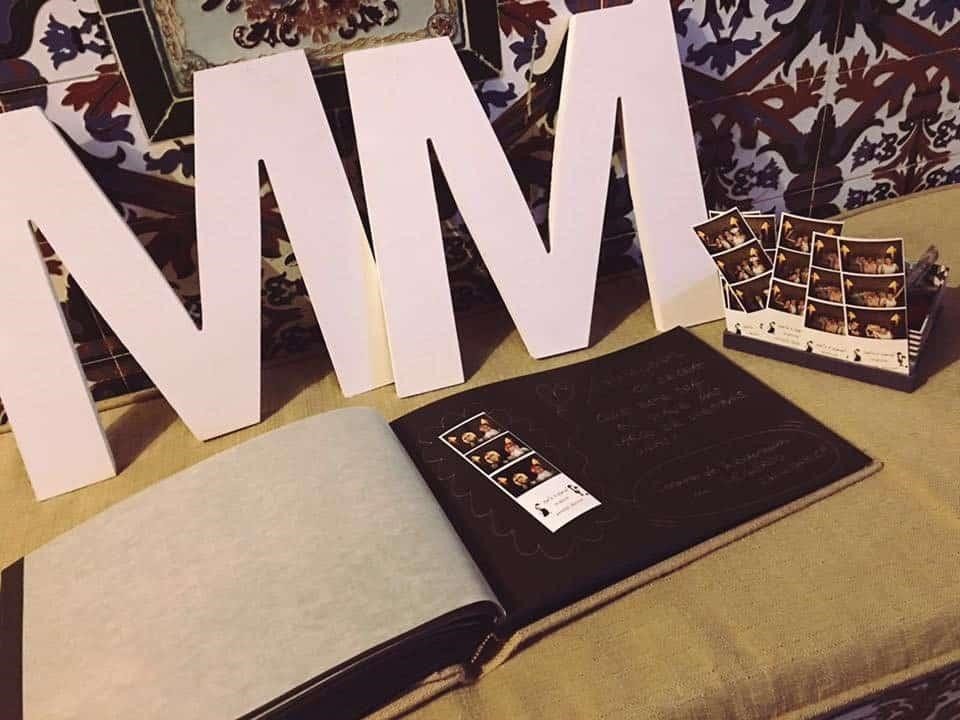 5. Our favorite wedding tech gadget of the 21st century is the 3D printer
[ctt template="6″ link="9Bd7Z" via="yes" ]Our favorite wedding tech gadget of the 21st century is the 3D printer [/ctt]
A 3D printer can be used for multiple aspects of your wedding day. You can print out everything from photo booth props to wedding decor and much more. One example that we fell in love with is the idea of 3D printing your wedding cake topper! Have a photo taken of you and your S.O. and send it in to be printed for the top of your cake! A unique idea that your guests will love and you will get to keep forever.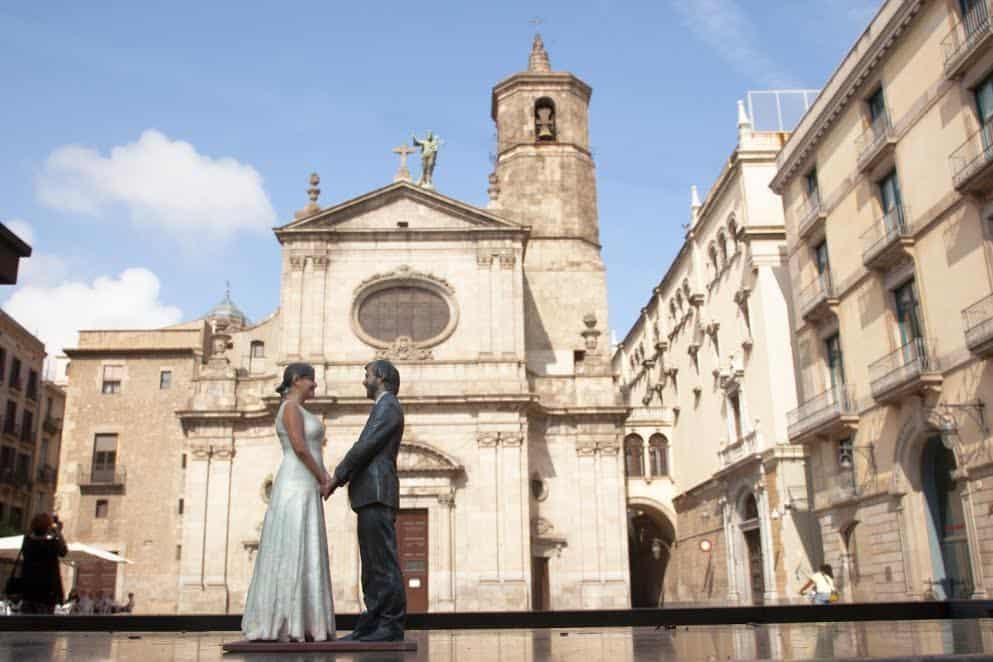 You can also set it up around the city for fun photos like the one above.
Have any other suggestions for ways to incorporate technology in a wedding ceremony? Comment below!