BEGINNER'S GUIDE TO A DESTINATION WEDDING IN SPAIN
A destination wedding is a wedding where the couple to be engaged and the majority of their guests decide travel – be it a few hours' distance or days of international travel – for the wedding ceremony.
Most often, the ceremony is more intimate than close-to-home wedding ceremonies. This gives the couple an opportunity to choose a location special to them or best suited for their personality and needs, like a beach, mountain top, or favorite city.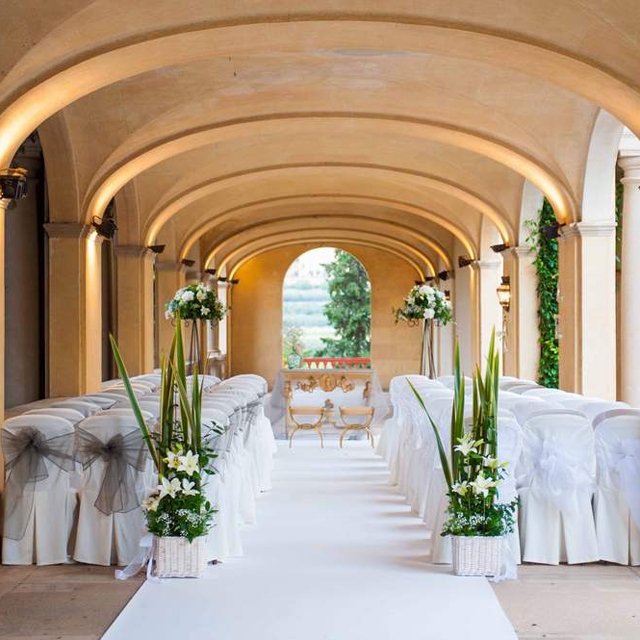 When organizing a destination wedding in Spain, it is important to take into consideration what you are looking for and the conditions and cost of life there.
The points outlined below serve as a beginner's guide to those planning a destination wedding in Spain.
1. Weather and Climate
If you are not a fan of intense weather conditions, then Spain is the ideal place for you. Her weather and climate are much milder as compared to that of the rest of the Northern European countries.
In winter, it does get cold and many places experience plenty of rain and ice. In all, the weather in Spain is generally mild and kind. Warm sunshine and blue skies will give you the best scenery for your Spain destination wedding.

2. Culture
Looking for great cultural amusement?
Spain will spice your wedding with the most beautiful and lively culture in the whole of Europe. You, your partner, and all your guests will experience the best culture sandwiched with the perfect destination wedding in Spain.
Getting married in Spain has never been more lively.
3. Beaches
Spain has a vast and wide area of coast line. Several beaches can be found in Spain.
Is it a quiet and peaceful wedding you want? Playa de Rodas is available and with ready wedding planners to assist in making the wedding spectacular.
Looking for luxury? La Concha will give you the most luxurious beach wedding ceremony with a lot of accommodation for guest, family, and friends.
4. Food
Exquisite and finger-licking good food will keep your mouths full and make your event even more perfect.
Food in Spain is the best there is, the diet is recognized as very healthy and liable to increase life expectancy. So many wedding planners and restaurants for accommodation. Halls and manors are available for the perfect ceremony.
5. Friendly Environment and People
Spanish citizens are generally friendly and welcoming once you are eager to make an effort to integrate and speak their language.
They have a pleasant attitude towards enjoying life and making the most out of it. They have many festivals as proof of this. They will most certainly add more fun and excitement to your wedding ceremony.
Before planning your destination wedding in Spain, you should make sure you have enough funds to sustainably carry out your wedding ceremony. Your Spanish destination wedding is only as good as your budget.
Getting married in Spain has been made simple with the availability of many wedding planners. No matter the city you choose to wed in, be rest assured that the perfect wedding planner is waiting to get to work right away and make your wedding excellent.
PIN THIS