A COMPREHENSIVE GUIDE TO LUXURY WEDDING GUEST ATTIRE
In the world of weddings, details are everything.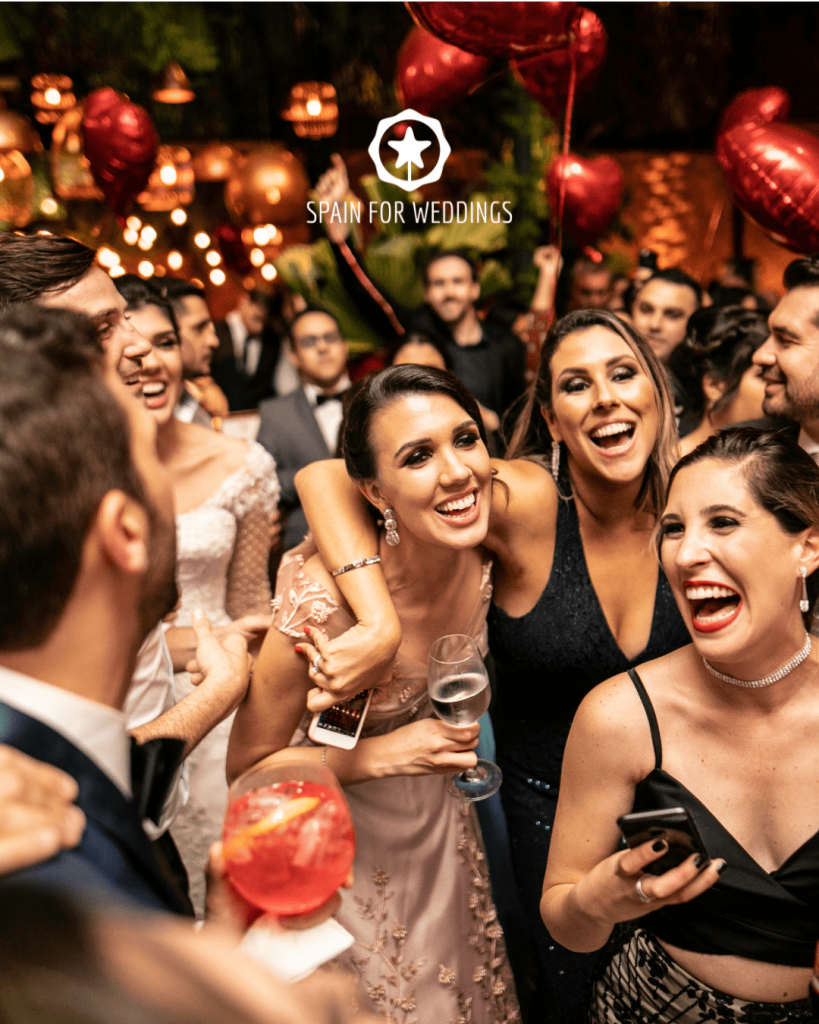 From the invites to the reception, every aspect of your big day needs to be addressed in order to create an extraordinary experience for all involved.
Even something as seemingly trivial as what your guests will be wearing requires some planning and preparation. From cocktail attire options to dress code suggestions, read on for a comprehensive guide to luxury wedding guest attire.
A Comprehensive Guide to Luxury Wedding Guest Attire
Dressing for a Black-Tie Wedding
Black tie is another type of formal event—typically a wedding.
At a black tie event, men should wear a tuxedo (black jacket and trousers, a black bow tie, and a button-up shirt) and women should wear a ball gown or another cocktail dress. To add a bit of flair to your tuxedo or ball gown, you can select a tie that matches your event's colour scheme.
Or, you can opt to wear a coloured cummerbund or coloured shoes to tie your outfit together. Black tie is a very traditional and classic look. If your invitation specifies formal attire, you can be fairly certain that your guests will wear tuxedos.
Dressing for a Morning Wedding
If your wedding is taking place during the day, guests can wear morning attire.
Morning attire is slightly less formal than a black tie event and is typically recommended for religious ceremonies. Women can wear a dressy dress or suit, and men can wear a nice suit with a tie. You can choose to wear a coloured dress or colourful accessories to add flare to your outfit. If you're unsure of what your guests will wear, you can ask them directly or select a morning attire dress code.
Dressing for an Outdoor Wedding
Some outdoor weddings take place in a garden, at the beach, or alongside a lake. Guests can wear almost any attire for an outdoor wedding, but you may want to ask your guests to consider the weather when selecting what to wear.
Depending on your location, you may want to request that guests wear weather appropriate attire. For example, if your event is taking place at the beach, you may want guests to wear sandals or flip-flops. If it's taking place in a garden, you may prefer guests to wear closed-toed shoes.
Dressing for a Formal Reception
If your wedding is a formal affair, you may have a formal dinner reception. Guests at this type of reception should wear business formal attire.
Women can wear a dress or dressy pantsuit and men can wear a dark suit with a tie.
Conclusion
A Final Word: Don't Forget the Shoes!
You've selected the perfect dress, tuxedo, or suit for your wedding, but what about your shoes?
You can't forget about your shoes—they are the one item that will be on display for all to see (and step on!) during your big day.
Whether you're going for a classic oxford, a fun pair of heels, or some cute flats, you'll want to select a shoe that compliments your outfit and makes you feel confident.