6 WEDDING IDEAS THAT ARE TRENDING NOW
The good thing about wedding ideas is that they evolve year after year. This simply means that one year's celebrations are particularly different from the other. Although all of these wedding ideas change continually, it is difficult for a new trend to substitute an old one.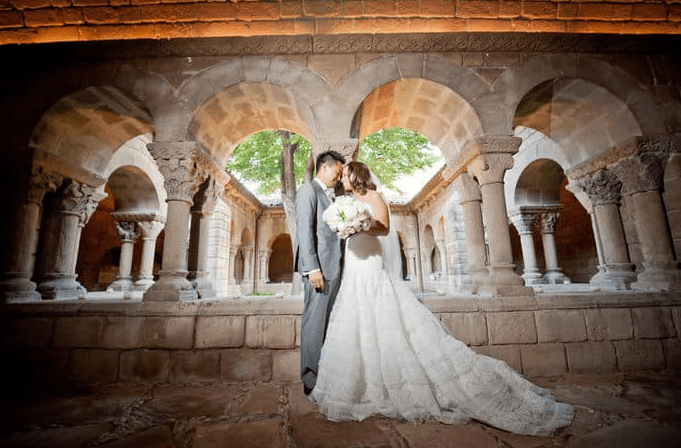 Actually, we want to believe that each year only adds to the already amazing list of wedding ideas that exist. The options available to engaged newly-engaged partners just keep growing. So, you can conveniently pick and choose wedding trends of the past while still incorporating of-the-moment touches. That's why we are really excited to let you know about the wedding ideas that are trending now. 
They are proofs that show that weddings are becoming more and more about couples of the moment – weddings are gradually becoming personalized more than ever before. 
Below, you'll see ideas, trends, that we are excited to share with you. These ideas can turn your wedding into the best any of your guests have ever witness. 
1. A Themed Pre-Party
Consider doing something a bit different or more creative for your rehearsal dinner, wedding shower, or welcome party. No matter your wedding style, remember to do it with a setup that fits the vibe, special décor, and a unique dress code. This is an opportunity to make your guests feel excited about the big day to come.
2. Art
Art is a big theme in most weddings. From creative installations at ceremony and reception sites to invitations containing a unique logo, art represent a new level of simplicity and personalization. Couples are looking to the world of art to give a new and one-of-a-kind approach to their wedding décor.
3. Wedding Signages
Over recent years, wedding signage has been a lasting feature used to instruct and direct guests. Wedding signages are stylish and super useful. They add a personal touch to a wedding. While chalkboards were famous for a really long time, salvaged wood, acrylic, fabric, lightboxes, and felt letters have taken over.
4. Prioritize the Guest Experience
This is so important. If you want your big day to be a day to remember, consider surprising your guests with something unexpected. You can do this, by all means, so find the time and talk about it with your fiancé for proper planning. Think out of the box and you will come up with something that is perfect for both of you and everyone present.
5. Exchange Private Vows
If you are not comfortable saying something in public, this is an especially great solution for you. However, exchanging your vows in private enables you to focus more on your partner, family, and friends. In spite of everything, you can't forget thinking about yourselves. At the end of the day, it is just about you and your partner!
6. Rock A Bold Color
Do you want to amaze the crowd? Definitely, it is your wedding day! So, make a statement with a good and suitable fashion choice. This isn't a new concept, but we have a new take on this trend. Go bold and wear a color that means something to you or that matches your wedding theme.