6 TIPS FOR A TECH-FILLED WEDDING
When celebrating their big day, engaged couples have been known to tap into technology. In the modern era, there are more creative and elegant ways to incorporate tech into your wedding.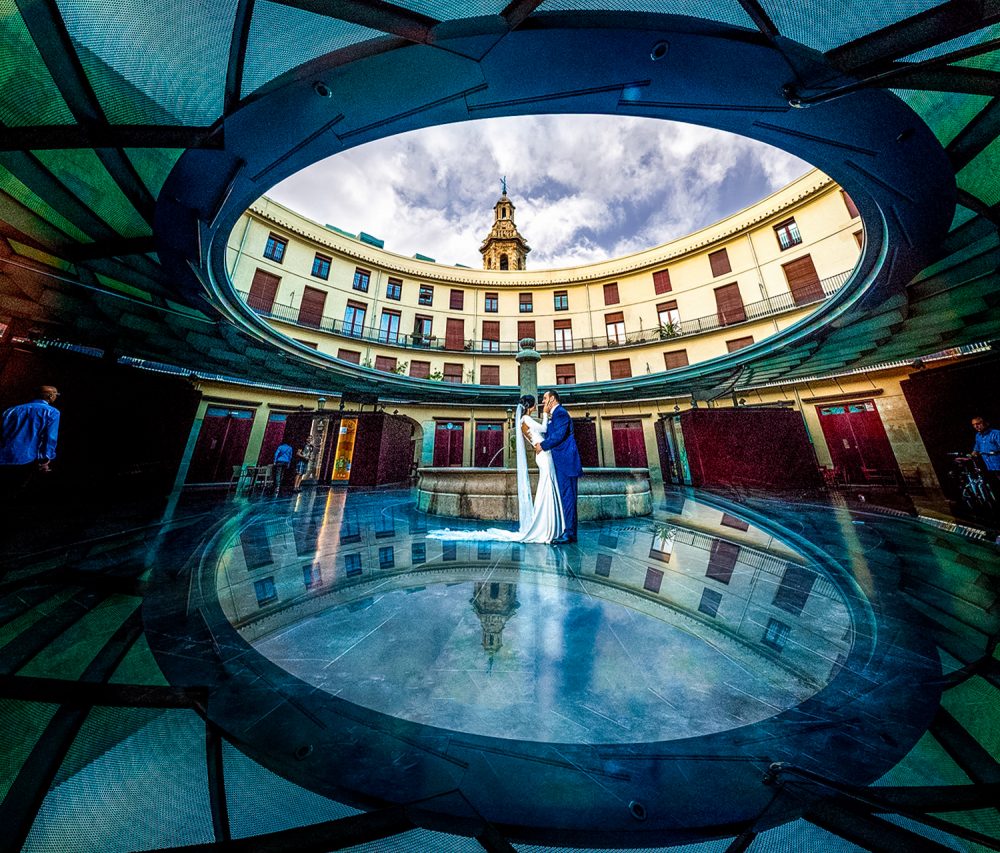 You may even think of hiring a robot to officiate your wedding. Check out these awesome tech wedding ideas as the wedding season dawns on us.
1. Wedding cake projection mapping
It's quite challenging to choose the flavors for a wedding cake. Let alone trying to figure out how it should look on the outside. With cake projection mapping you can do it however you want. Be it colorful, textured or sophisticated. This concept displays photographs, videos, and messages on the cake.
2. Drone Photography
Having all your wedding guests in one shot is almost impossible. Unless you there is a cam up in the sky. And yes, drones can do that for you. Couples who wish to capture breathtaking shots use aerial photography at their weddings. You should keep these in mind when hiring one of such drones: Helicopters or planes could be disruptive and loud. Also your venue may prohibit flying photography in that area. But if you can get around all of this, you will get some beautiful results from the drones.
3. A robot bartender
Have an animatronic bartender if you want to have a feel of some robotics. The robot will create and pour customizable drinks in no time. You could well use a mobile app which will help you name your drinks. Newlyweds nowadays love this particular idea, so you don't want to be left behind. Watch how your guests experience a good time courtesy of these machines. Upon request, some of the robots could even dance.
4. A digital guestbook app
Paper and ink may get soaked or fade, but what doesn't fade are digital signatures. Lots of people find it easier to share wishes and memories via online guest books. Friends and family capture images and leave messages via these apps. The couple could have access to this later and print them out or make an album.
5. Hologram photo booth
Not a lot of people use photo booths nowadays. So why not have a hologram or GIF stand? Some of them capture looping animations that everyone gets in their smartphones instantly. Some create a fun loop from a series of about four snaps. Your guests have a chance to create real-time holographic doubles. These doubles pose and dance with you. These hologram photo booths also produce videos, pictures, and GIFS which can be shared. Isn't this a fun idea to incorporate into your wedding?
6. An online wedding
Technology has made it so easy for your friends and family across the globe to be part of your special day. These wedding apps stream your marriage ceremonies so your friends and family can see it too. It's also quite cheap as compared to throwing a huge destination wedding.
If you are looking to make your wedding tech-filled, then you should try these options. You will be amazed at how beautiful and fun-filled the day would be.
RELATED READING:
THE PROS AND CONS OF DIGITAL WEDDING RSVPs
FREE EBOOK:
CLICK  here to get our free ebook: "The Ultimate Guide to Getting Married in Spain"