6 MISTAKES COUPLES MAKE WHEN THEY PLAN THEIR WEDDING ON THE OWN
We're going to reveal a little secret to you. Nobody has any real expertise when it comes to wedding planning! You're probably doing something for the first time, so don't feel terrible if you're feeling a little overwhelmed.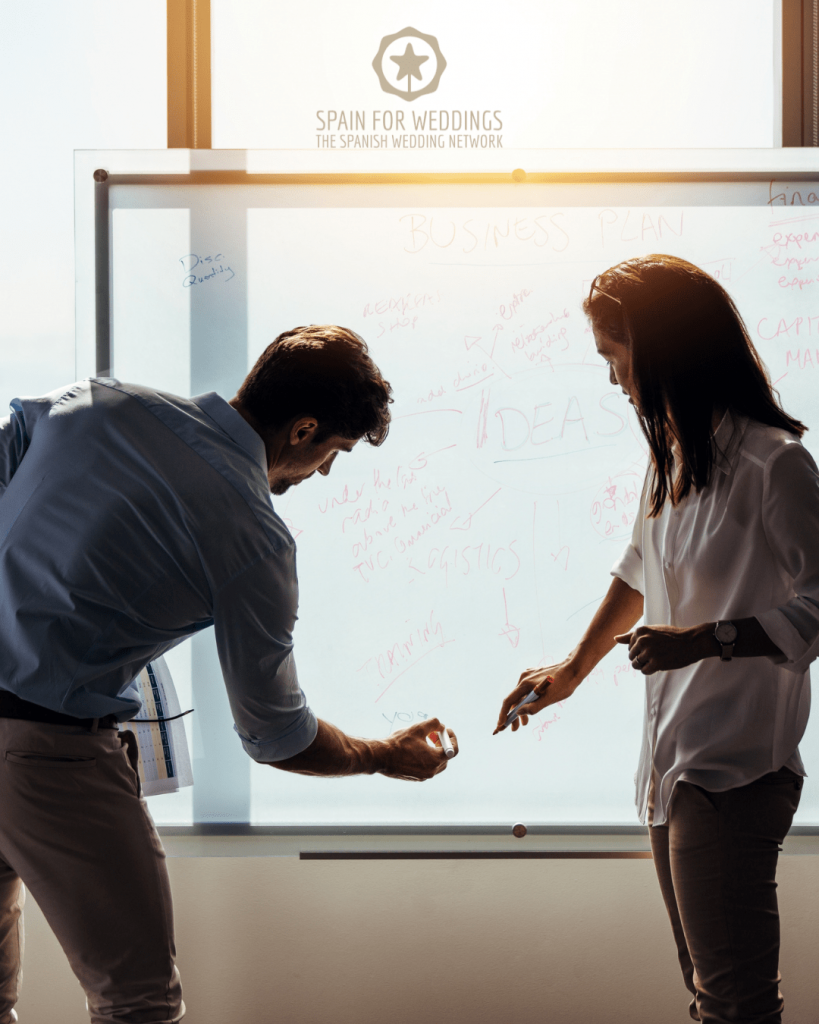 Once the bliss of the proposal settles, the anxiety of planning a wedding pops in. Are you in the same place right now? Fret not! We've got your back with a listicle of common mistakes which you can avoid ensuring that you have a calm process through the wedding. Let's jump right in, shall we?
6 Mistakes couples make when they plan their wedding on the own
Making plans without any framed budget
Blowing the budget in general isn't a good idea, but panicking when your credit card is maxed out, and you still have suppliers to pay six months before the wedding may sound a little scary. Money is a sensitive subject, but before you start making plans, you should be honest with your partner, parents, and personal bank statements about what is affordable, this takes you a long way
Selecting a wedding dress or location before deciding on a budget is comparable to going shopping without checking the price tags and then crossing your fingers as you approach the register. When you understand that in order to finance it, you would have to reduce your guest list in half—or cancel the honeymoon—you run the risk of falling in love with a gown or location that crushes your heart. Thus, it is important to take decisions keeping in mind the budget you have.
Micromanaging? A big NO NO!
It's a terrific idea to create a mind map for the entire wedding. However, planning your coordinator's, staff's, and DJ's toilet breaks and a second-by-second schedule?
Not really. Let's be realistic when it comes to planning a schedule and not go over the board making these mistakes.
You immediately announce your engagement
Put down the phone! Give yourself some time to appreciate being engaged before posting a picture of the proposal as soon as the ring is on your finger.
Then, notify your immediate family and friends after relishing in your joy for as long as you can. If they find out on Facebook at the same moment as everyone else, they can be seriously hurt. Keep your social activity in check and let the private moments remain private.
Making the photographer your best friend or cousin
Asking your best friend or cousin to be the photographer is not a smart idea, even if they have the nicest camera and are fantastic at taking images. To determine when to push the shutter, wedding photographers need to possess special skills. These photographers are skilled at capturing the ideal moment so you can later enjoy it. Therefore, don't sacrifice a wise investment in memories to save a little money.
Poor lighting
Floristics and décor frequently attract a lot of attention when lighting is poor, but lighting's critical role is sometimes ignored. Due to inadequate or bad lighting, the decor may appear fantastic during the day but less attractive at night.
The biggest error is assuming that hiring a wedding planner will cost more than planning a wedding on your own
First of all, a true expert will spare a couple from errors that could cost them money and have a detrimental impact on the wedding's progress. Second, the wedding planner already has relationships with all the contractors, so he has all the connections and contacts he needs. As a result, he is able to work amicably and effectively distribute the budget allotted for the event. Thirdly, you save time and anxiety by inviting a specialist.
Conclusion
No matter how hard you try, there will always be scope for errors; however, the best thing to do is resort to the wedding planners who have been pulling an event with years of expertise. Spain For Weddings vouches to be a part of every detailed planning to make your wedding day the best day of your life.
What are you waiting for, we are merely once click away!