5 WAYS TO ENSURE YOUR DOG IS THE GUEST OF HONOUR AT YOUR WEDDING
Weddings are definitely a very special occasion for the couple and their family members. And pets are as important as any other member of the family to the couple. This is a day when everyone puts on flashy clothes and shoes as well as glamorous smiles on their faces to make every moment count. Your dog shouldn't be left out of this special occasion.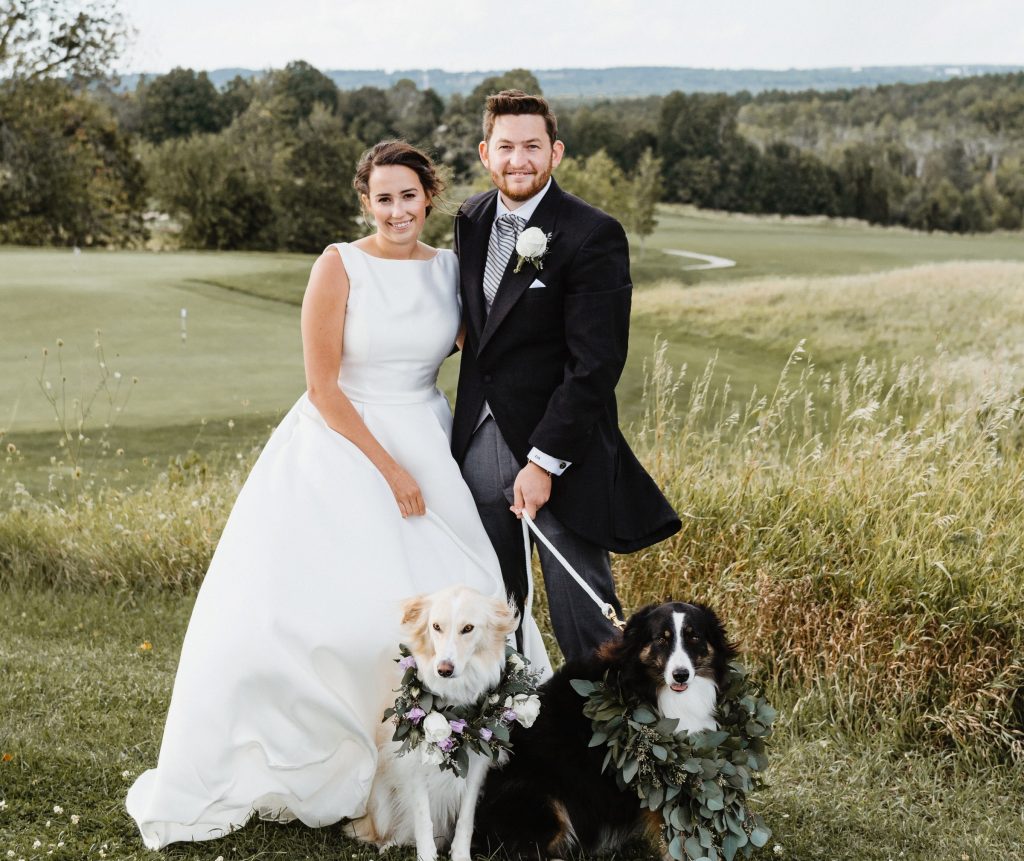 There are many factors you have to take into consideration when deciding if your dog is going to be present at the wedding festivities. One of such is to check if the venue is pet friendly or not. Nevertheless, if you want to have a hitch-free ceremony wherein your dog is well taken care of, you should plan ahead of time. There are several ways to ensure your dog is the guest of honor at your wedding ceremony.
The following 5 tips can make your dog stand out at your wedding ceremony.
1.Getting your Dog a Stylish Attire
Getting your dog well-dressed would draw the attention of most of the guests especially dog lovers. A mini tuxedo, bow ties, garland lashes, pretty floral and greenery collars are suitable options to choose from. This will make your dog look cute and fashionable. The couples can make the dog's clothes to match the colors of decorations in the venue. This will be eye-catching and your dog will get the attention it deserves.
2.Produce Souvenir Stickers
At the end of most wedding ceremonies, the couple gifts all guests something which could serve as a reminder of their matrimony. Making a take-home sticker with your dog's picture and pet name inscribed on it is one way to do this. It will satisfy your guests and make your dog stand out during the ceremony. This is relevant mostly to destination weddings.
3.Designing your Menu
Creating a new meal or cocktail on your menu named after your dog will leave your guests thinking about your cute puppy. To make this catchier, serving this cocktail with decorated napkins of your dog's elegant pictures would wow most of the guests. They won't be able to get your dog off their minds for ages. This can also make your dog the "pup of the moment" at your wedding.
4.Bridal Train Partners
Having your dog as part of your bridal train is an excellent idea to make your dog stand out at your wedding ceremony. Your dog will stand out even more if it is involved in the wedding procession and recession. Even though this might require a lot of practice and delicate preparations, it will be worth it. A perfect performance will spice up the day and give your dog the respect it deserves.
5.Serving as the Ring Bearer
Making your dog serve as the ring bearer for your wedding is another way to ensure it is the guest of honor at your wedding. Place the ring on a beautifully decorated necklace and wear on your dog. You can add a bell that jingles as the dog walks up to the altar. Your guest won't forget this spectacle with your dog in the middle of it.
"A dog is man's best friend". You will be delighted if your "best friend" steals the show at your wedding. The above tips should serve as the perfect guide to making this a reality. This will make your wedding day extra special.