5 TIPS FOR STOPPING WEDDING DAY STAGE FRIGHT
While your wedding day might be the most amazing day of your life, for others, it is nerve-wracking. Some couples focus on decision-making and planning, while others are afraid of being in the spotlight. If you're not comfortable being the center of attention, then, the idea of everyone's eyes focused on you might be awful.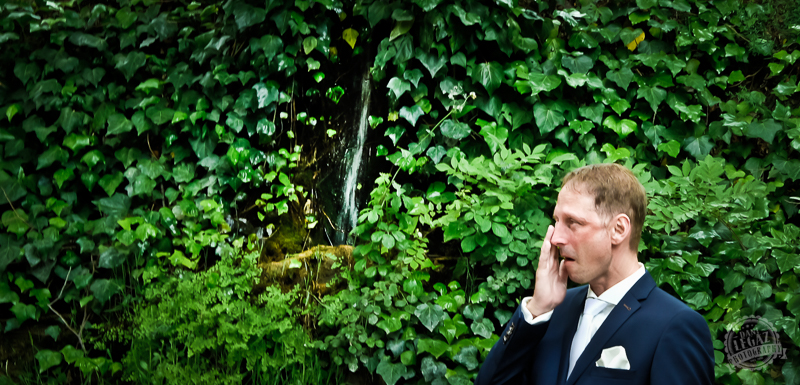 Walking down the aisle, saying your vows, and dancing in the presence of your family and friends feels good. This is a happy occasion, and everyone deserves to be excited on their big day. Nonetheless, you might experience "stage fright." We've all been there! Do not worry, we've got you covered with these tips and tricks to reduce your anxiety level during your wedding. With these, you will enjoy every moment of your day without being worried about anything. Yes, you read that right! So, let's get down to it!
1. Flank Yourself
Walking down the aisle is the most nerve-wracking part of the day for some people. It is that moment wherein all eyes are on you. If this gets you nervous, put yourself together, it is going to be just fine. However, it is becoming popular to see parents walking their children through their ceremony space.  If this isn't an option, choose someone close to walk with you. It is the best way to reduce your anxiety.
2. Make Your Vows Short and Simple
If you are planning to write your wedding vows, talk with your lover before you get started. You both need to agree on an approximate word count. Vows don't need to be too long to have meaning. Shorter, poetic words let your future spouse know how you feel and what your promises are. In short, vows need to be short and sweet.
3. Shorten Your First Dance
Make your first dance short and straightforward. Do not try to choreograph complicated moves. Keep all of your dancing moves plain and modest. You can simply swing to your chosen song while chatting with your spouse right there on the dance floor. Having the additional pressure of a complete performance would be harmful to your overall anxiety level. Therefore, focus more on your husband/wife and the song.
4. Have A Head Table
Instead of isolating yourselves on a sweetheart table, you and your partner should sit on a table with one or two persons.  Sitting with your loved ones will take away any form of stress. You'll feel relaxed as you chat and laugh with your closest friends.
5. Recognize the love and support around you
Remind yourself every time what your day is all about. Do not forget that the eyes on you are all from people who love and care about you. Also, remember that you are the star of the day and everybody wants to see you succeed.
Your wedding is the celebration of love with all those who love and supports you and your partner. Do not reserve yourself, enjoy your day because the day is all about love and happiness.
RELATED READING:
THE ULTIMATE GETTING-READY GUIDE FOR THE GROOM
FREE EBOOK:
CLICK  here to get our free ebook: "The Ultimate Guide to Getting Married in Spain"