5 JAW-DROPPING PLACES TO GET MARRIED IN SPAIN
Deciding the ideal spot for your wedding in Spain is a very difficult and complex task.
I'm certain you've had numerous proposals from friends on several locations to get married at.
Well, to be honest, I think you will have some difficulties finding places which are as lovely and romantic as those in Spain.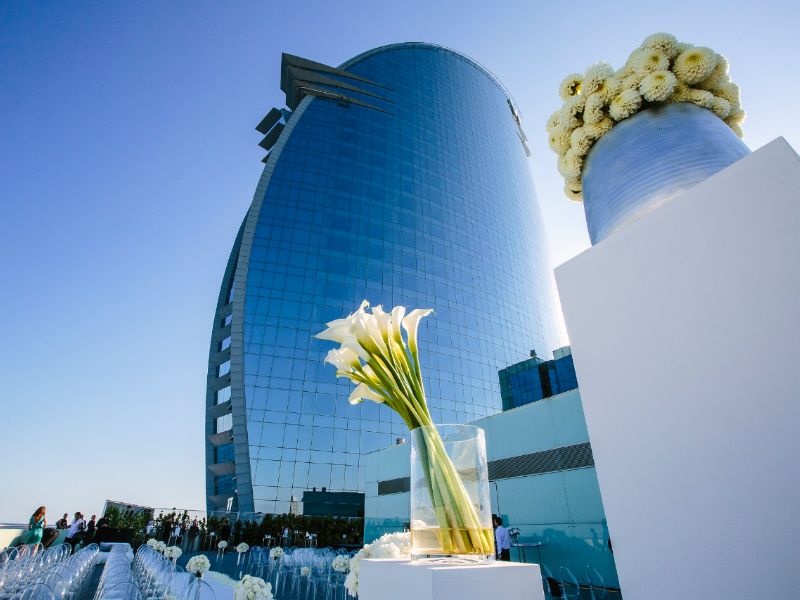 If you've been dreaming to get married in an attractive European city with a lot of historic significance and manicured gardens, Spanish cities like Barcelona, Ibiza, Seville, Valencia, Granada, Malaga, Bilbao, Cordoba, Toledo, Tarragona, Segovia, Madrid etc. are ideal for your wedding.
In order for you to organize and hold your wedding ceremony, the team at Spain4Weddings have come up with these jaw-dropping sites in which you can tie the knot.
1. Sitges
This small seaside town is located in the northern part of Spain.
Once private and secluded, this town has in recent times been discovered as a place which offers great and romantic beach weddings.
All ceremonies held in Sigtes are magical and extraordinary; it leaves everyone perplexed and amazed.
2. Finca La Montaña
Finca la Montaña is actually amongst the best newly built wedding venues in Madrid – the capital of Spain.
If you want to have a well-furnished royal style wedding, Finca la Montaña is perfect for you.
It is a large family-owned spot which offers a wide and pleasant setup for your wedding. It has a beautiful garden and large space outdoors in which all your loved ones can sing, dance, and enjoy the wedding.
3. W Hotel
This is a modern, high-end option.
W Hotel holds a sublime crystal blue contemporary theme and also offers a mix of first-class accommodation and fine diner.
This is a perfect location for those who seek a touch of class at their wedding ceremony.
4. Finca Fuentepizarro
La Finca de Fuentepizarro is a good option if you're looking for an unforgettable wedding experience.
Here, quality is the watchword.
The proprietor of this place holds quality and core professionalism in high regard.
Their certified wedding professionals will make your wedding memorable.
They have all that is needed to make your dream wedding come true.
Make sure you contact them first, before making your final decision.
5. Sant Pere de Clara
This is a natural setting that can act as an unforgettable wedding venue.
It portrays an earthy green landscape blended with romantic archways.
This serves as the perfect background for wedding photos.
Now that you've gone through these lovely and romantic wedding venues in Spain, it's time to look more into these venues.
You can contact the owners of these venues and discuss all the vital details concerning your wedding without taking much time.
However, there are many other beautiful venues in Spain.
If you want something different, you can get a Spanish wedding planner to get one for you.
You'll definitely have a wonderful experience because Spain is a country with many major attractions. These attractions can, of course, make your wedding last forever.
[RELATED READING: WEDDING PACKAGES]