4 ROMANTIC THINGS TO DO IN BARCELONA ON YOUR HONEYMOON
Barcelona is the ideal location for your honeymoon.
Famous for its nightlife, cuisine, designs, and architecture, Barcelona is amongst the most romantic cities in Europe.
It is a beautifully diverse and lively city rich in culture, glamour, and honeymoon romance.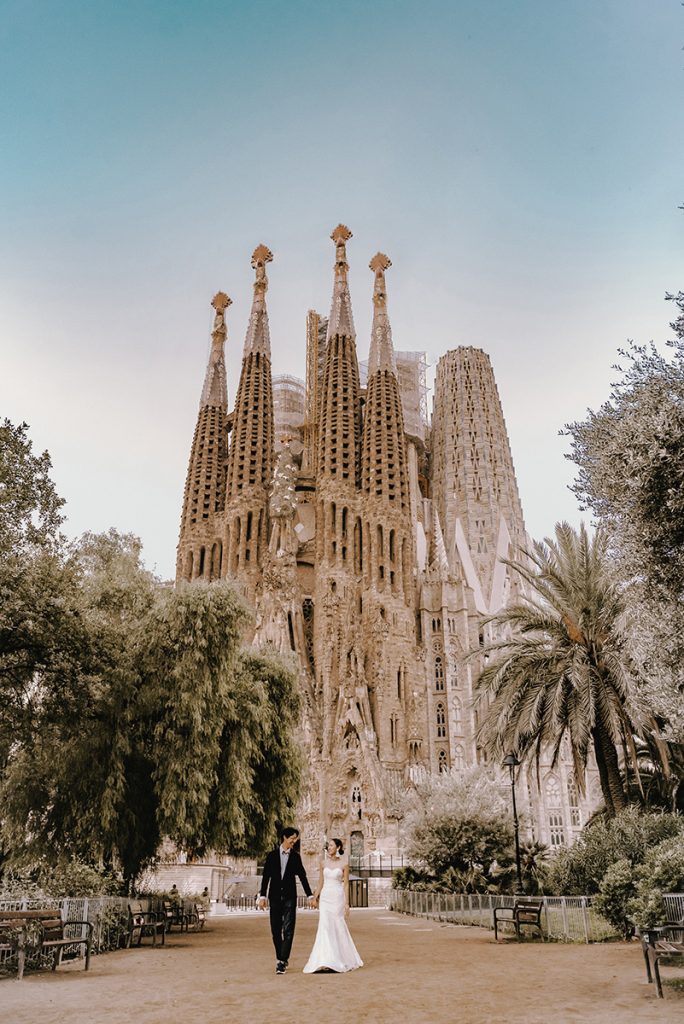 This city is a smooth blend of leisure and passion.
Barcelona is a one-of-a-kind city as a result of the fact that it encompasses bustling metropolis. It also has the characteristics of a beach town and is of great historical importance.
It is the best destination for honeymooners looking for sightseeing, relaxation, and a whole lot of delicious food.
In Barcelona, irrespective of your taste, every activity you get into possesses a romantic flare.
Barcelona is referred to as a Mediterranean playground and romantic city.
Many people do not know exactly where to begin once they are in Barcelona. From its narrowed, winding streets in the beautiful old quarters to the city's lovely beaches. There are many attractive places to visit.
Here, you'll get a healthy mix of fiesta, siesta, and romance.
Follow the tips listed below to make your stay in this amazing city a perfect one.
1. Picnic in the park
Barcelona is just the perfect place to stop for a romantic picnic.
This town has beautiful parks like the Parc de la Ciutadella which has a perfect setting for a picnic. Here, you and your partner can lounge on the green grass near La Cascade.
You both can also wander in the shades of the Castle of the Three Dragons.
For a real Mediterranean picnic, you can have a Spanish wedding planner do the arrangements for you.
2. Have a romantic night tour on a boat
Sounds sweet, isn't it?
Sure, this night trip on a boat is recommended mostly when temperatures are higher than normal.
You can go along with your swimsuit. However, this totally depends on you, but either way, it's a special moment.
Just picture yourself on a boat, enjoying a beautiful view of Barcelona at night with a glass of wine in your hands!
It's a great experience and you'll definitely not forget it.
Do not worry if you don't know how to go about it. There are wedding packages in Spain that offer this service.
3. Dinner beneath the stars
Unlike other cities, Barcelona is one of the Spanish cities which can offer you this spectacle.
You can dine under the stars with your lover thanks to the Fabra observatory! The observatory is located in one of the main viewpoints in Barcelona.
It's actually the oldest in Barcelona and it provides dinner in an open space. They offer a healthy mix of stars observation and a delicious dinner.
4. Be part of beautiful romantic events
Barcelona is a big city and well-known for its numerous romantic events.
You can get someone to look for and book one for you.
This will enable you to have a cool and fun moment with your partner.
These are just the few we've brought together to make your honeymoon an epic one in the gorgeous city of Barcelona.
Nevertheless, you can also go for many other things like; listening to street music in Gracia, visit the theater, go for vintage shopping, go to the cinema, go for comic shows, balloon over Barcelona, and many more.
[RELATED READING: WEDDING IN A BEAUTIFUL CLOISTER WITH IMPRESSIVE VIEWS]
PIN THIS