4 HEALTHY HONEYMOON LOCATIONS IN SPAIN
Every single story you've heard concerning weddings is true. They come and go without us noticing how quick it went by.
For this reason, good preparation and planning is very important.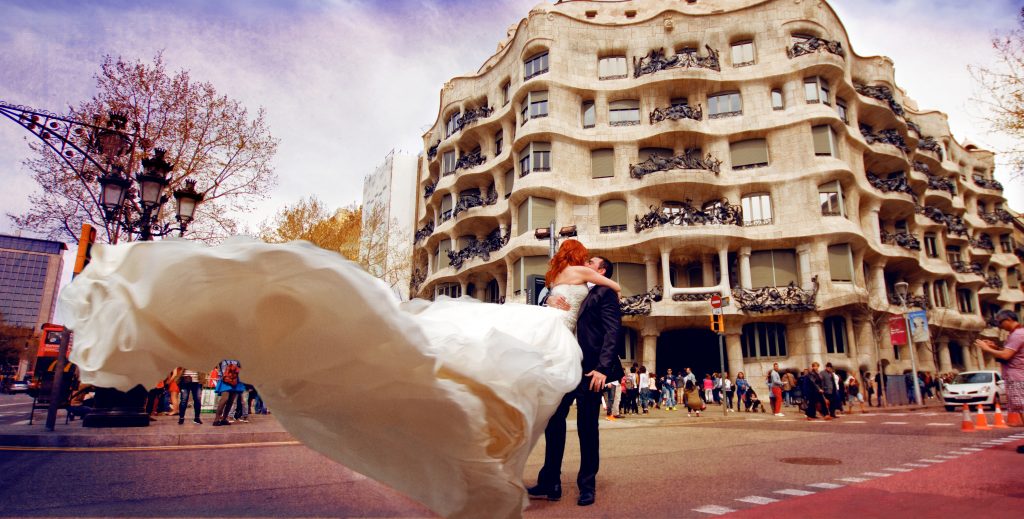 Every wedding consists of different parts i.e. each part has its own stories to tell. Funny enough, these stories are unique to each and every couple.
Even though the only thing on your mind is the wedding itself, it's necessary to have post-wedding activities; especially, your honeymoon in mind.
This is that much needed time after your marriage when you both can relax and spend some alone time together. Know that your honeymoon is a very special moment. It is your very first vacation as husband and wife so you need to make it special.
Now that you've both tied the knots, complete it with a memorable honeymoon holiday.
However, you can celebrate your just married status with an unforgettable trip to one of the beautiful cities in Spain. You should also take note of the period to visit Spain for your honeymoon. This is because Spain can be very hot during the summer.
Outlined below are some guidelines and recommendations on places which you can use as honeymoons destination in Spain – the magical country.
1. Toledo – Rustic Attractions and Romantic Twilights
Do you feel empty when thinking about Spain honeymoon destinations?
Think no further! Toledo is just the ideal destination as it's one of the oldest cities in Europe.
Toledo is an enclosed and fortified area, with a fortress on the top and a river at the bottom. Its ancient walls, cobbled streets, and cozy restaurants make this city unique. This city whispers romance all around the place. The best part of it all is that you can visit this city any time of the year.
For an unforgettable honeymoon in Spain, get happily lost with your spouse in Toledo.
2. Ibiza – Balearic Islands
This is just the perfect area for active newlyweds looking to spend their honeymoon in a wild style.
Ibiza, über-chic Balearic Island is famous for its white–sand beaches and loud dance club scene. Here, the party never stops as it comprises of the world's best clubs.
So, if you are party obsessed honeymooners, this is a great place to kick start your honeymoon.
3. Madrid – The fashionable lifestyle
Your honeymoon in Spain will be incomplete if you do not visit the capital city. This is the perfect area for diverse couples. This Spanish city blends big-urban energy and style with a relaxed Mediterranean attitude.
Why should your honeymoon be in Madrid?
The collection of bustling restaurants, cocktail bars, and beautiful nightclubs will add the required spark to your new beginning.
4. Barcelona – A Relaxed Cultural Retreat
Barcelona is a perfect place for cultured honeymooners. This city is known to blend elegant structures and museums, lounge scene and laid-back bars, outdoor cafes and lively markets.
In this city, there are romantic yachts, sun-drenched beaches, architectures of over 2000years. Also, you get to listen to live music at night. Romantic, isn't it?
So, what are you waiting for to spend your first cherished time together in Barcelona?
If you do not know how to book for your honeymoon in Spain, you can ask your Spanish wedding planner to include this in your Spanish wedding packages.
[RELATED READING: WEDDING PACKAGES IN SPAIN ]
PIN THIS