3 WEDDING TRENDS YOU'LL SEE IN 2022
Get to know the top bridal trends for the upcoming year and grab ideas for your unique ceremony.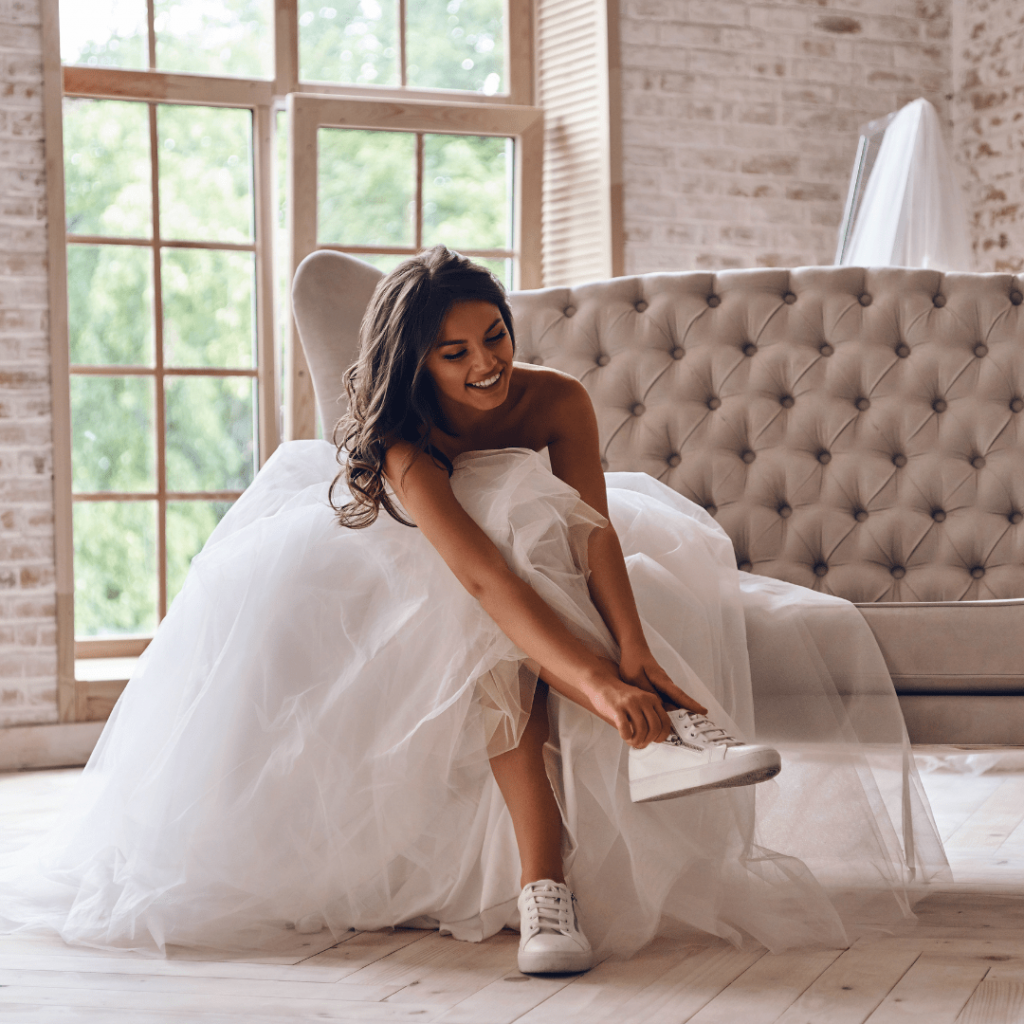 New year, new wedding trends. Every year that passes we see many different wedding trends, with some staying and others waving goodbye forever. But these top 3 mentioned below are surely going to leave a mark for the upcoming year.
Including dresses, venues, and the complete wedding experience, here you can find the most exciting and expected 2022 wedding trends.
Wedding Trend Alert: Intimate Ceremony
The number one wedding trend you'll see in 2022 will be intimate ceremonies. Intimate ceremonies where you can enjoy your special day with just a small circle of friends and family in a stunning relaxing location, such as the beach or a nice garden. The thing with intimate ceremonies is that the pair can organize and decorate the space more freely. And without any stress due to the reduced guest list.
Intimate ceremonies became very popular amongst celebrities and entrepreneurs and you should definitely consider following this trend if you and your partner like to keep things casual but still have that traditional wedding event.
Destination Weddings
Destination weddings are a wonderful option and a super well-known trend on social media that not only provides incredible pictures to hang on your walls but, most importantly, a one-of-a-kind experience for the couple and their families.
Some of the go-to destination wedding choices are Spain, Greece, and Italy, providing guests with everything they need to have an enjoyable stay and a wonderful ceremony. These events are usually directed for a small guest list as a form of an intimate wedding with the super bonus of being in a stunning foreign country surrounded by new traditions, excellent food, and the best music for spending a lovely and unforgettable time.
Wedding Dress Trend
Some might say that there's no wedding without a gown, and this new year, the top wedding dress trend is to have two or three different ones, with the "traditional" or main one being used during your vows or part of your ceremony, and the second one (as well if you want to have three) just for the fun of it.
Every bride struggles to pick her dress because she likes more than one, and why not have two? Of course, many choose to keep the second or third casual and budget-friendly, but that doesn't take away the fun of having more than one gown at your wedding.
2022 Wedding Trends Recap
The top 3 most-awaited and expected wedding trends have to do with:
the wedding venue,
dresses, and
the complete wedding experience in a foreign country.
Amongst many other different trend alerts, these are the ones set to be remembered for a long time. And the ones that provide the most joy and unforgettable moments for every couple and their families.
With simple but incredible options, the 2022 wedding goal is to experience a unique and personalized ceremony. One that feels extra special for you and your partner.