3 DESTINATION WEDDING LOCATIONS IN SPAIN
Get to know the best 3 options for a destination wedding in Spain and look for a wedding planner right away.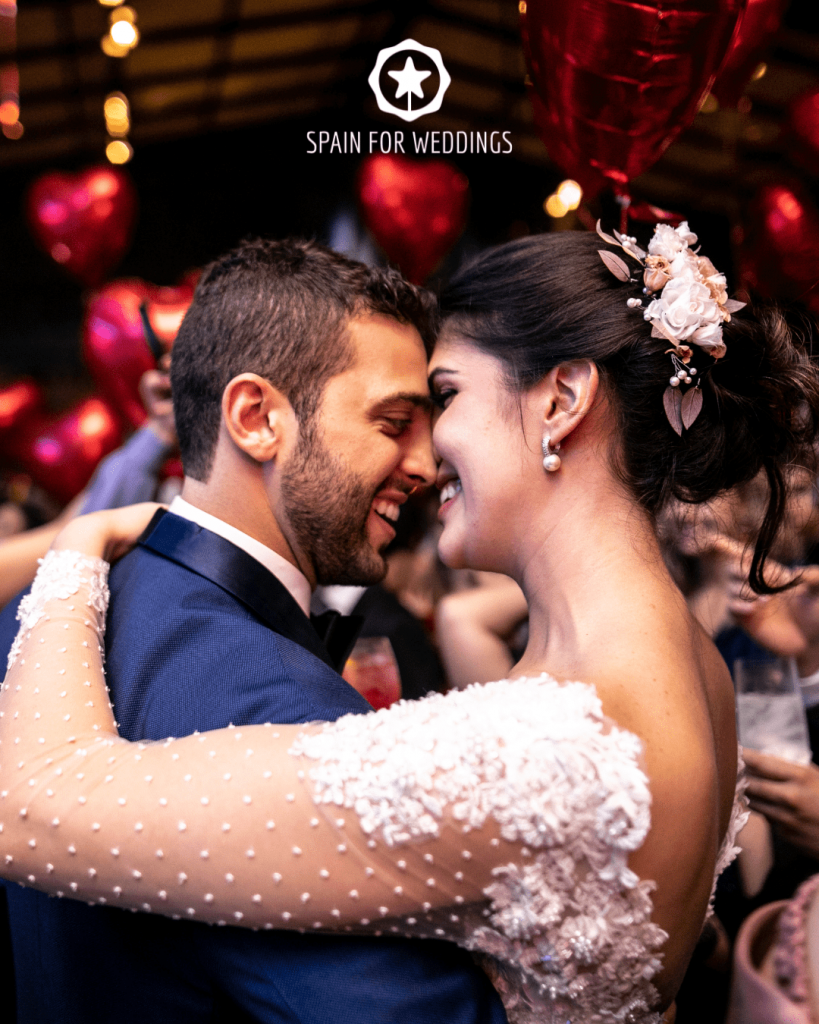 Spain is an incredible country to celebrate your wedding, offering superior venues and accommodations across the entire territory. If you're looking for special locations for your abroad wedding, here you can read about the top 3 destinations for intimate but incredibly fun ceremonies.
Including venue names, what they offer, and why choosing that specific region in Spain for your destination wedding.
Best Venue For An Intimate Wedding
Torre de Tramores in Andalucía, located in the Benahavis mountains in the South of Spain, is your go-to destination wedding location for an intimate ceremony due to the cozy atmosphere and countryside look it can offer to you and your partner as well as your guests.
A luxury all-inclusive village with every accommodation you need to celebrate your special day uniquely. Torre de Tramores is one of the best wedding venues that features stunning backdrops for your photographs, open-air spaces to stay in touch with nature, and top-class architecture. Choosing this location for your destination wedding will result in a truly unforgettable ceremony surrounded by the best memories you could ever have.
Best Beach Wedding Location In Spain
If you and your partner want to throw an incredible beach wedding, then Cotton Beach Club in Ibiza should be your number one choice. It is located 40 meters above sea level in Cala Tarida, Ibiza, and features jaw-dropping views of the Mediterranean Sea.
What's more, the exclusive beach club is oriented to any kind of private events but most importantly weddings, so you're guaranteed you'll have everything you need to celebrate your special day. Make sure to check the restaurant and get a glimpse of true Metro cuisine as well as the most delicious sushi for your wedding.
Best Destination Wedding Location For Minimalist Ceremonies
Minimalism enthusiasts will love this following destination wedding location that features white elegant furniture in the most beautiful green garden you could wish for. Finca Amalur Alabardero, located in Marbella at the coast of the Mediterranean, is a luxury paradise that offers top-class decorations as well as a superior gastronomy menu optimal for every taste and need.
Finca Amalur Alabardero guarantees excellence and the best ceremony possible, which is why you should highly consider it for your destination wedding.
Top Destination Wedding Venues In Spain – Conclusion
Having a destination wedding in Spain is an amazing and unique way to celebrate your special day surrounded by your close friends and family. Any of the locations mentioned in this article are excellent options for any couple looking to have an intimate but fun ceremony.
Make sure to start planning your destination wedding some time in advance to make sure everything is available for the date that you want so if any complication arises your destination wedding does not get compromised.