2 WAYS TO MAKE YOUR DESTINATION WEDDING CERIMONY UNIQUE
[ctt template="6″ link="Uv86e" via="no" ]"Embrace your uniqueness. Time is much too short to be living someone else's life." – Kobi Yamada[/ctt]
In a study conducted by the XO group couples were asked what their main concerns were about planning a wedding and 64% of couples said they wanted to plan a wedding that's a true reflection of who they are as a couple.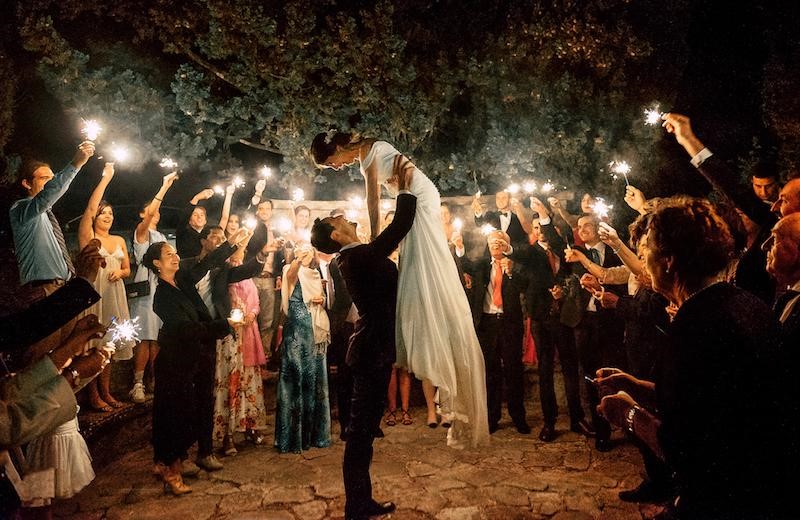 Personalization is key to any wedding celebration. Every couple wants to create a unique ceremony that guests will remember; however, creating a unique wedding can be difficult when there are approximately 2.5 million weddings a year in the United States alone.
So how do you make your wedding stand out amongst the rest?
Here are 2 ways to spice up your destination wedding ceremony.
1. Embrace What You Love
A great way to make your ceremony unique is to incorporate your hobbies or interests in the ceremony. I once attended the wedding of an avid painter who had blank canvases at the reception for guests to fill with bright colors and personal notes. Not only were the canvases a good keepsake from the wedding but the guests absolutely loved the idea. There are many different fun ways to include your hobbies in your wedding, either in the ceremony or at the reception. I encourage you to try and embrace what makes you unique as a couple by sharing your interests with your friends and family on your wedding day.
2. Activity Before the Ceremony
Another great way to make your wedding unique is to add an extra element to the wedding by giving guests something to do before the ceremony begins. There are many different options for activities to do before the ceremony ranging from cocktails to games.
Wedding experts at Brides suggest that handing out festive cocktails or snacks before the wedding can be a great way to get guests mingling. They state, "Give your guests a light bite as they're waiting. This is a time to serve a favorite dish or give a preview of what's to come—whether that's an Italian-inspired feast or your aunt's world-famous soul food."