Planning a destination wedding is no easy task. From finding the perfect wedding venue to booking the perfect wedding photographer and everything in between planning a destination wedding in Spain can be a lot of work- at least the payoff is worth it? Right?
Step One:  Announce the Engagement!
There are many different ways to announce to your friends and family that you and your partner are engaged. Post it on your social media, take out a billboard, call your local news, and yell it in the streets… but really. A unique way to propose to your partner is to plan a special trip to Spain and pop the question when they least expect it. A fun idea is to plan a photo shoot and then surprise your loved one with a proposal and turn the photo shoot into an engagement shoot! Getting engaged abroad is a great way to ensure that your partner will remember that moment for the rest of their lives.
Did you know there are companies in Spain that will help you plan surprise engagements abroad? www.spain4weddings.com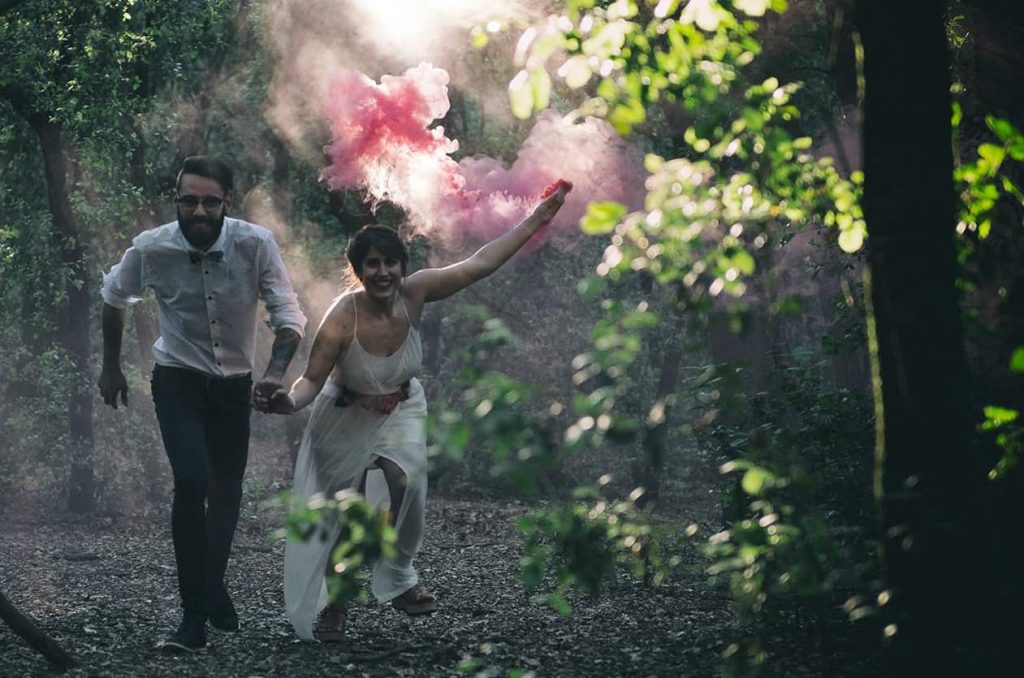 (This beautiful wedding photo is the work of  Verdesotti Fotografía)
Step 2: Find the Wedding Dress & Rings
Now that the wedding has been announced its time for some fun stuff- the wedding dress! Spaniards are the undisputed kings of bridal design, as any wedding enthusiast may have noticed when flicking through the latest wedding magazines. Spanish wedding designers are among the most famous in the world- lucky you to be getting married in a country full of world famous wedding designers.
Take your time and try on at least five to ten dresses before making your selection. It is easy to fall in love with the first dress you try on but you never know what other options await you. This is after all a once in a lifetime event.
Hint: Buying the rings at your destination can be a great way to take a part of Spain home with you after the wedding is over. Go a few days early with your S.O. and dedicate a day to finding the perfect rings together.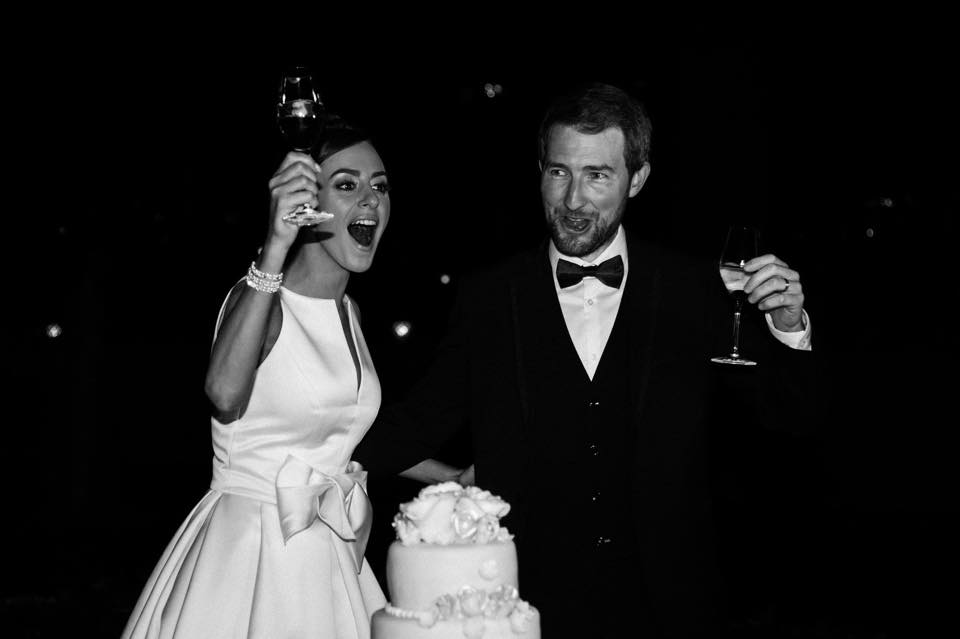 (Photo of a dress by Spanish designer Jesús Peiró)
Step 3: Find Your Dream Wedding Venue in Spain
Dun, dun, dun. This can be one of the hardest parts about planning a wedding abroad. There are so many options and so little time to internet stalk every possible wedding venue. I suggest hiring a local expert to help narrow down the options and to ensure that whatever venue you end up booking is in fact just as it looks online. Local experts can help you find the wedding venue of your dreams that also fits your wedding budget. (Read here one of our blog entries on how to know if your wedding budget is realistic and attainable)
There are many beautiful regions to get married in Spain. Mountains. Seashores. Vineyards. Grasslands. Urban life. You'll want to marry more than once! Find the venue that fits your budget and your taste.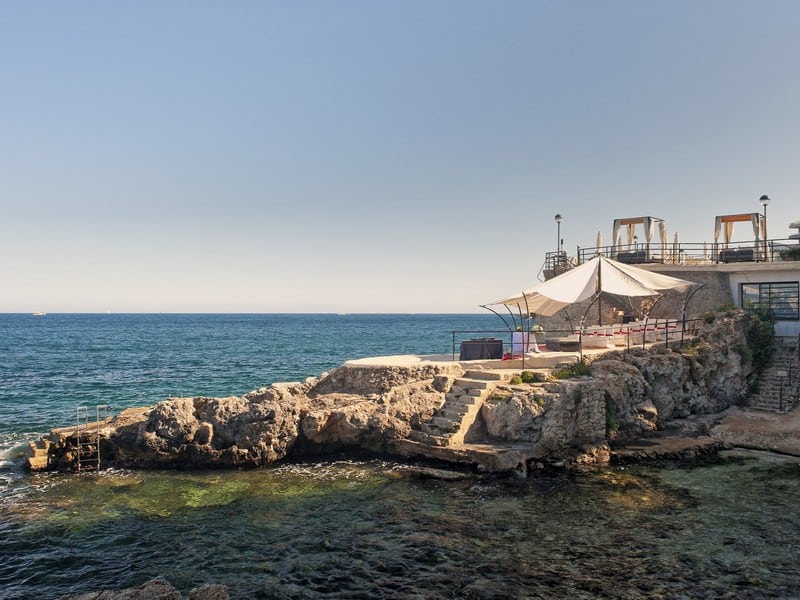 (Photo of Spanish wedding venue: Hotel Barceló Illetas Albatros)
Step 4: Book the Catering
One major advantage to planning your destination wedding in Spain is the food! Spain has it all, food for the down to earth, for the gourmet, for the creative, for the innovative and more. Spain offers fine food and cake for all tastes. Once the venue is booked start browsing local catering companies- look for reviews and prices and begin emailing the options that best fit your wedding.
Hint- Don't be afraid to spice up the menu and stray away from traditional wedding food. Spain offers many different types of cuisine why not take advantage of giving your guests a cultural experience? Most venues include food as well- if this is the case then you can look for extra catering opportunities to bring traditional Spanish culture to your wedding.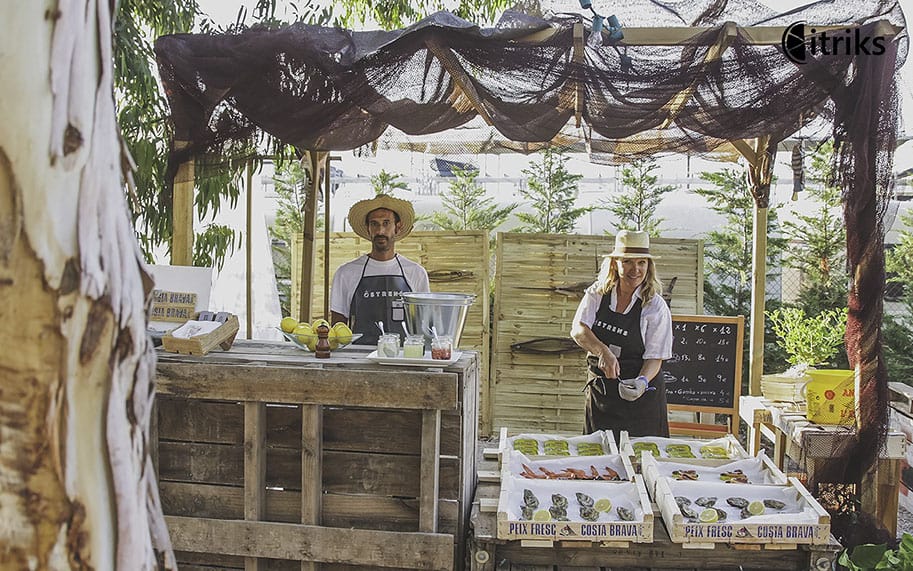 (Photo of Spanish company Ostrens– they offer fresh oysters and different homemade sauces for each oyster)
Step 5: Send out Your Wedding Invites
Make sure to give your guests plenty of time (a few months at least) to RSVP and save a little money for your destination wedding. Make the invites personal and creative to give your guests a taste of what's to come at your wedding in Spain.  Maybe have a bottle of Spanish wine or a sample of Spanish food delivered with the invite?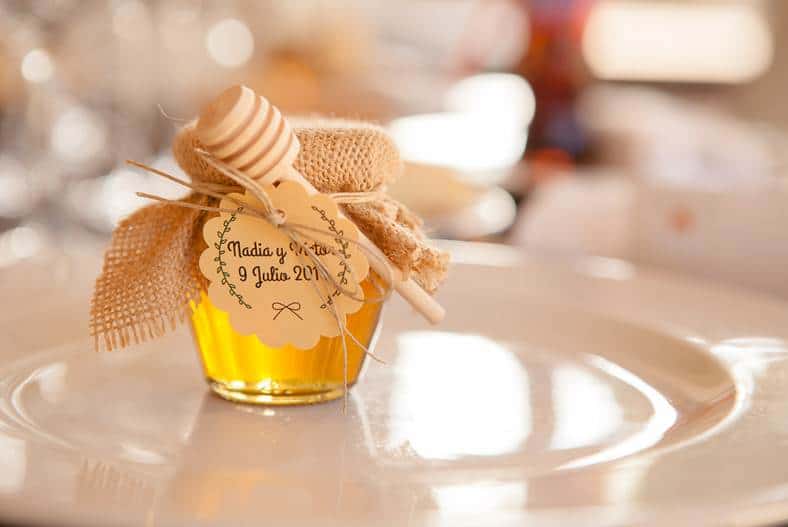 (Photo by Spanish wedding vendor Mariposas de Papel by Natalia)
Step 6: Book the Flights and Double Check all the Reservations
The day is getting closer! You have everything ready and booked- no need for any last minute panic attacks. Now you only need to double check your reservations and start preparing your suitcase! Try and envision your wedding day from start to finish and decide what you will need to pack from home to get ready!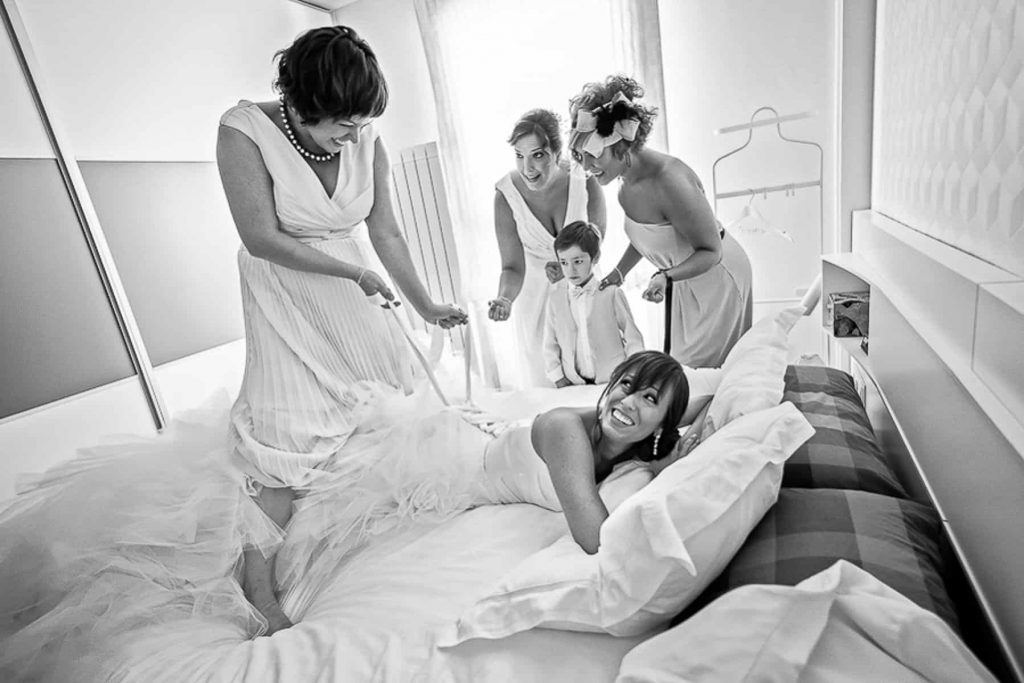 (It takes a team to prepare a bride- photo by Miguel Ángel Muniesa)
Step 7 Book the Wedding Photographer
A wedding photographer is one of the most important elements in a wedding celebration. It can be difficult to find the perfect photographer for your special day. Before you start searching through hundreds of wedding photographers there are three things to consider.
Style – You need to first decide which type of wedding photography you prefer. Do you prefer candid and spontaneous photos, classical wedding portraits, artistic styles with props or edgy style with unconventional shots?
Price- You should decide as a couple what you are willing to pay for a photographer and eliminate some options based on price.
Your vision and their personality- Have a few examples on hand of wedding photography that represents what you are looking for. Chat with the photographer and make sure that you are on the same page about the wedding day.
It is best to start looking for as many options as possible and then try and narrow your selection down to three options.
Once you have three options ask to see examples of previous weddings they have photographed and look for any reviews that customers have given them.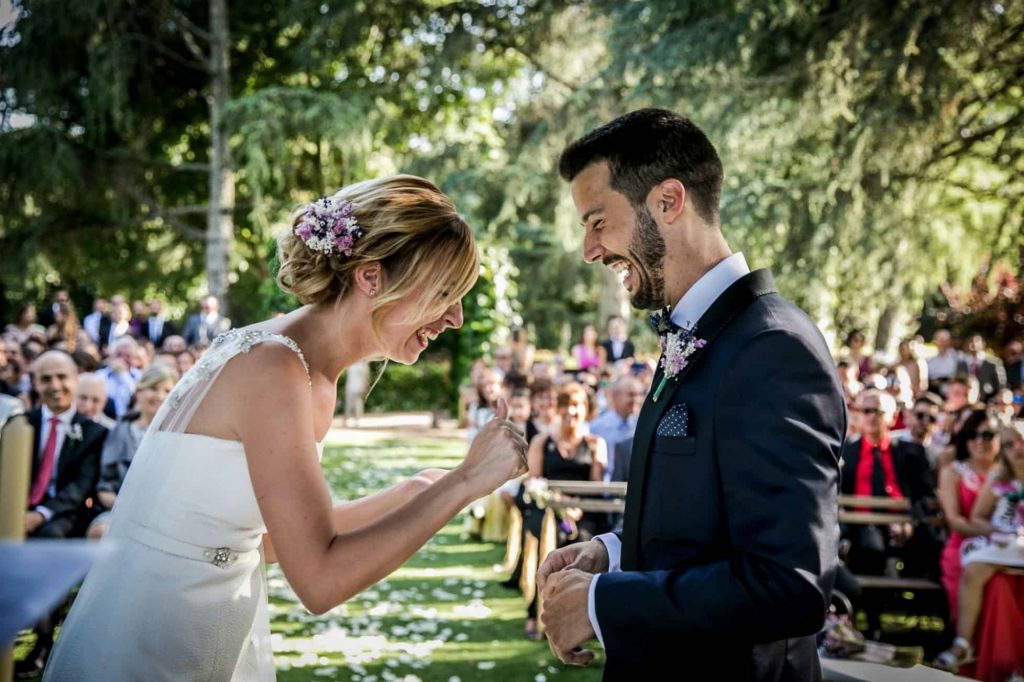 (Happy couple photographed by Spanish wedding photographer: Andreu Doz)
Step 8: Book the Wedding Officiant
Find an officiant that understands how you want your vows to be done. Some officiants are more traditional while others have no problem breaking the mold and holding a nontraditional ceremony. Look for reviews and pictures of all your options and decide which person best fits your preferences.
I recommend Skyping the officiant before signing anything, face to face chatting is best but this can be difficult from another country.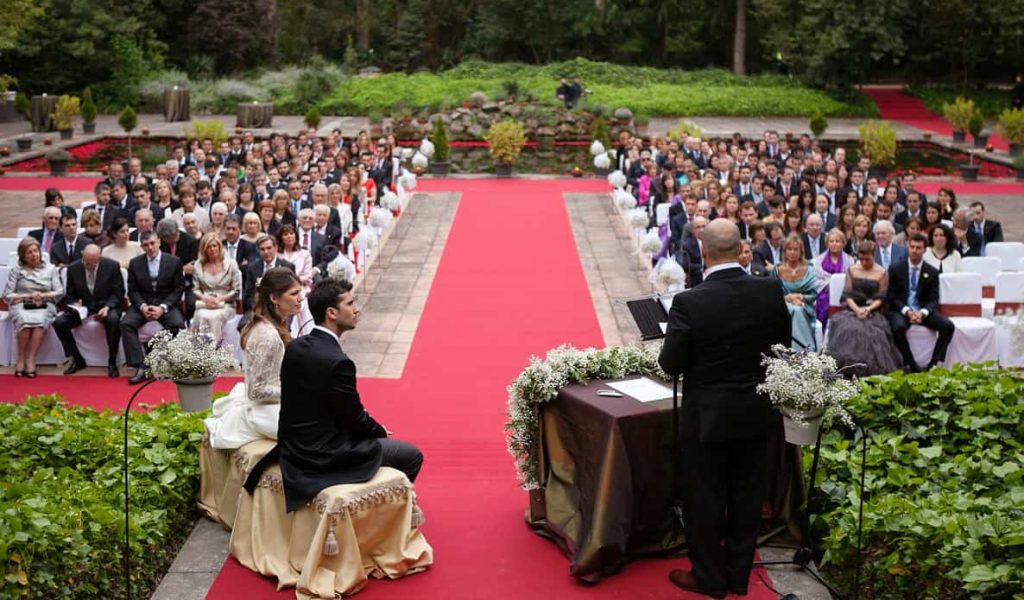 (Photo of Spanish wedding officiant José Emcee Weddings Officiant)
Step 9: Book the Wedding Entertainment
This will be the soundtrack of your life. If you want the best music and the best entertainment ideas for your big day take some time and make sure that the entertainment you book will create exactly the type of party you are looking for at your wedding. After all the booking and planning you deserve a DJ who will make you and your guests dance the night away in Spain.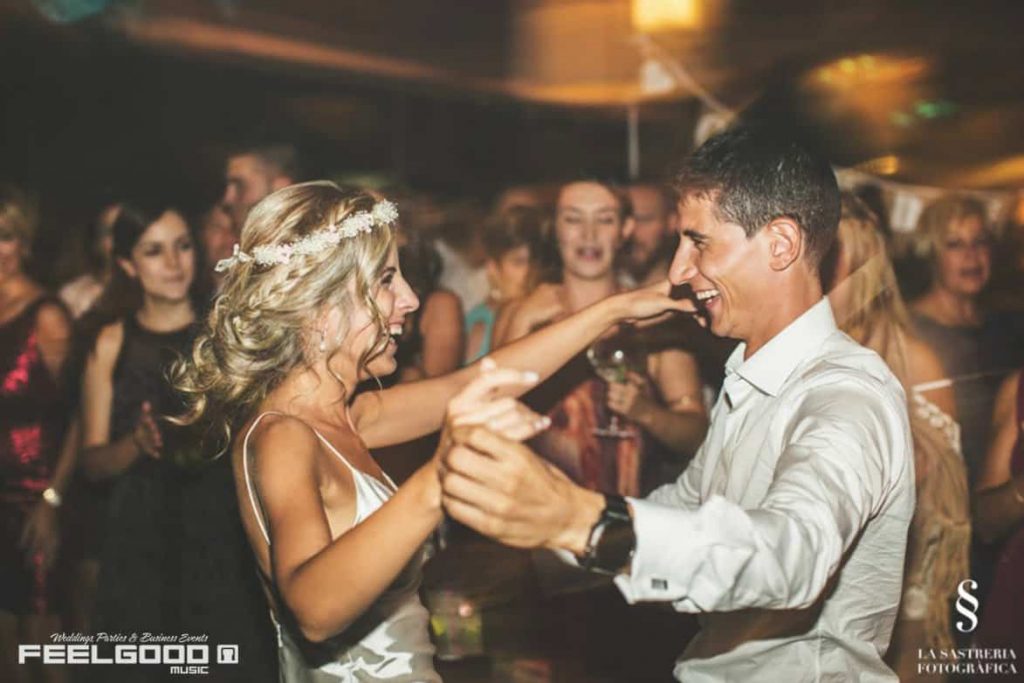 (Photo of Spanish wedding entertainers: Feelgood Music)
Step 10: Search for Anything You Might Want to Add to the Wedding Celebration
The time has come to relax and start thinking about the details that seemed to miniscule to worry about before. Do you want a wedding photo booth? A kids corner? Presents for your guests? The options are endless. Find something to liven up your wedding day.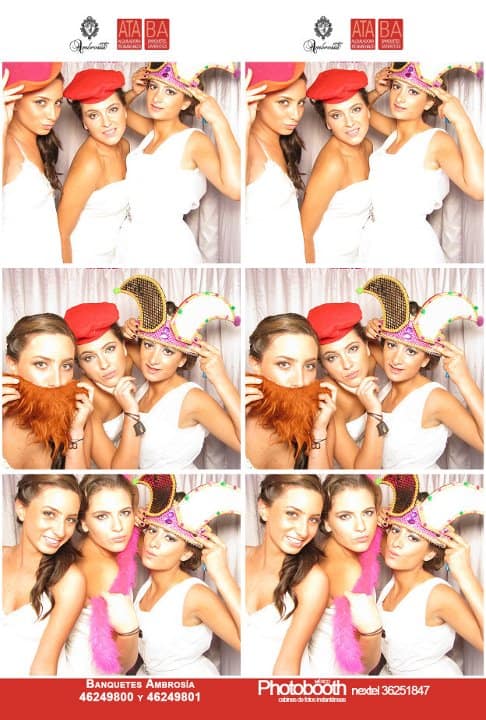 (Photo by PhotoBooth Barcelona)
Now what you many ask? Now it is time to sit back, relax and enjoy the wedding!
Congratulations! You are now in the final stages of planning your destination wedding in Spain. Now all there is left to do is pack and pamper yourself and your guests. I suggest looking for touristic activities for you and your guests to enjoy before or after the wedding celebration. Maybe a Spanish wine tasting at a local winery or a fun day of water sports on the beaches of the Mediterranean Sea.  Something that will wrap up the festivities and make sure your guests enjoy their final days in Spain.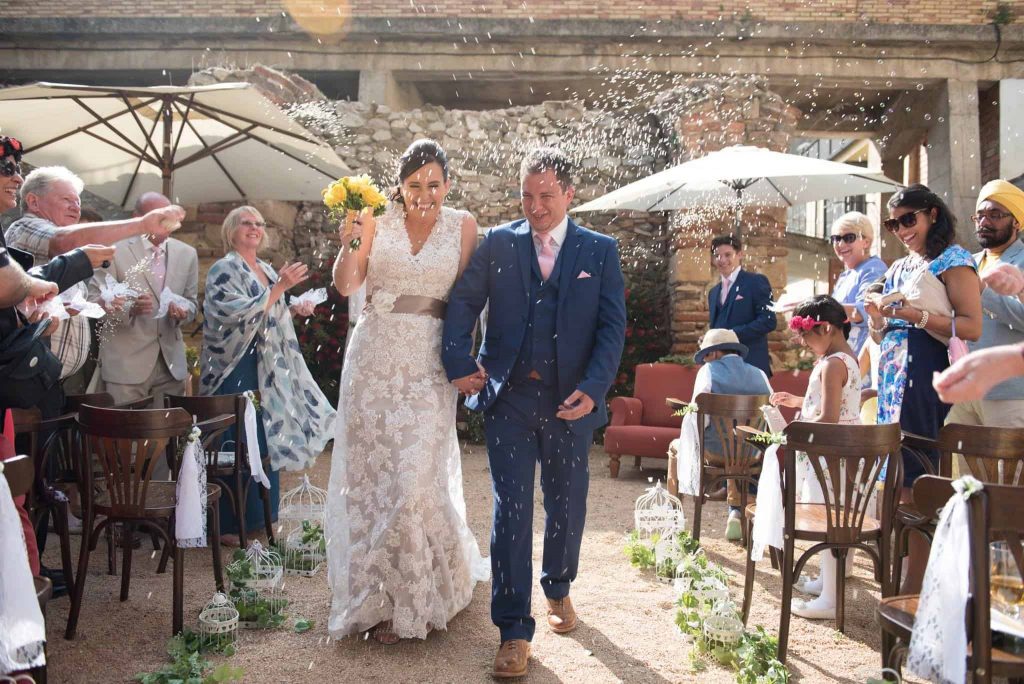 (Photo by Hotel Sport)
Best of luck to all the couples hosting a destination wedding!
Happy Planning 🙂
Elizabeth Weber